The dummy is me. I can change my car's brake rotors and pads, swap out the suspension, take a bicycle apart and put it back together, but I know squat when it comes to electronics. Can someone outline how to install blinkers on my escoot and/or ebike?
So far I am thinking of these components:
Turn signal switch: 7 wires
http://www.ebay.com/itm/120782821015?ss ... 1436.l2649
Lights: 2 wires
http://www.ebay.com/itm/Clear-Black-Min ... 0270676951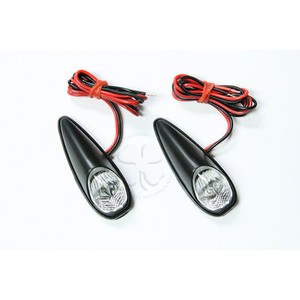 INSTALLATION:
All the wires are getting a bit overwhelming. Not sure what connects to what.
How the battery is hooked up to power the lights. Thanks in advance.
Can someone provide some instructions?