How come nobody has tried this?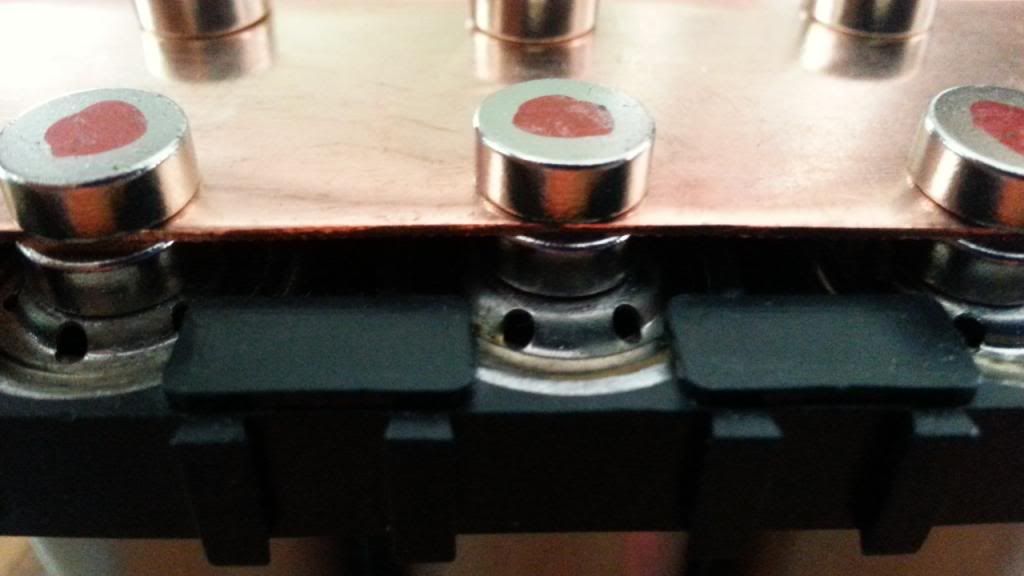 Just been playing with some old expendable sammy 18650's and some NIB magnets from home depot. The magnets clamping force on the copper strip is amazing. I plan on just lining the battery box lid with heavy duty 1/4" foam, just to make sure the magnets/copper strips don't slide on the batteries. A little hot glue on the positive terminals around the magnet may help matters too, if they slide to much and break though the protection to the negative, well you know. The only bad thing I see so far is neodymium lose their magnetism under heat. But I think that temps way beyond what the batteries can take.
Every test I tried w/multimeter shows no difference with voltage or amps vs soldered connection. In fact seems like a lot more flawless than solder in that there never seems to be a bad connection. Is this too good to be true? Or are their in fact any long term damage to battery from magnetism? I tried to google these questions and came up with physics stuff way over my head. I've been so excited by this I finally pulled plug the trigger on 18650-20R's and bunch of stuff from lightingrods. I got my shopping list below. And its being held up by Malaysia post via fasttech, may never get here.
14s6p 84 samsung 18650-20r
8 x 3mm NIB magnets 4 per battery 340 total
.022 copper 1 x 4.5" (good for 45amps) cut from 12 x 12 plate
18650 spacers