I did my best to outline the build story behind these bikes so sorry if is long and boring, if you just want to see the pretty pictures, skip down to the bottom. I already have a lot of this queued up but I still have more to add when I get time.
The purpose of this is for anyone wanting to build a bike to see some of the differences between the bike I've had for the last few years and the two new ones I built, one high end and one low end but surprisingly both came out with comparable results, so the question is, is it worth spending the extra money on everything to get the best? Read on down and find out.
I have been adding to this on and off for a few months now and I am really not done with my testing results and final opinions between the 3 because they each have their pros and cons but If I don't go ahead and start posting what I have, I will get busy off on one my other projects and never get back around to this, so here is what I have so far...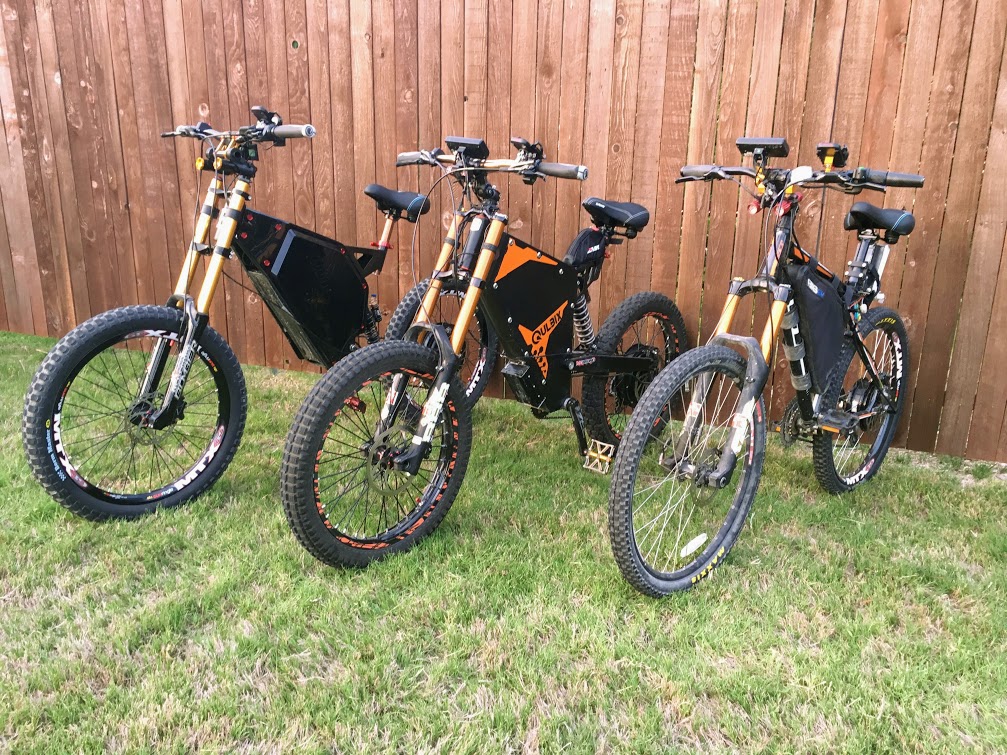 The 2 on the left are the new "budget" builds and the one on the right is the older bike I have had now for a few years.
Actually, they were both fairly expensive if you're on a budget, but I have been wanting a "Stealth" type bike ever since I built my first bike in 2014 so that is where I will start the story but it should be called expensive, even more expensive and really, really expensive.
I have been riding bikes since I was 4 and was riding 6 miles to school in 2nd grade. I grew up in the early 70's before the advent of the BMX bikes when we had the much cooler banana seat bikes with stick shifters and chopper front ends and as a kid we were always trying to hammer together something new to ride from the parts we drug home from the local junk yard.
Fast Forward to 2010 when I had to give up riding because my knees were shot and just couldn't take it any longer so a few years later being the electronic engineer I am now started following the development of all the new electric bikes coming to the market and my eye caught the newly released Stealth Bomber however there was no way I was going to pay 10 thousand plus for bicycle so I started reading the forms here at ES and getting ideas for my first build.
After much looking around and still not knowing much about what I was doing I decided to start with a GT Aggressor. I chose this bike because of the way the frame was built. It had a strong well-built frame along with a large opening for the battery pack, front and rear disc brakes and some decent size dropouts for a motor but no rear shock. I really wanted the full suspension, but that combination just does not exist for less than 250.00 that is. Most of the bikes with any type of rear shock system and you lose the battery space in the frame.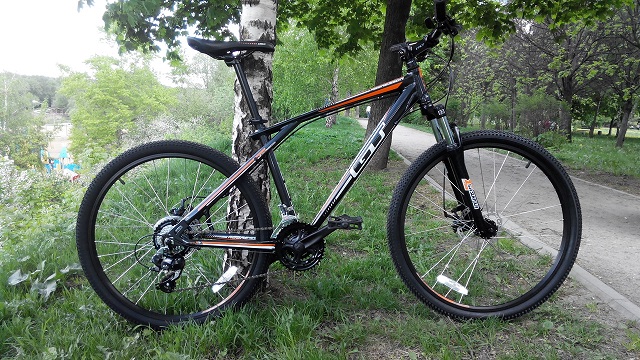 I ordered my first kit from a local shop here in Texas called Electric Rider. They were selling a 1500 Watt BMC hub motor kit with a 52V 20Amp hour battery for about 1200.00 (I think) which was way more than I anticipated spending but this guy was with in a 100 miles so I figured if something went wrong or he ripped me off I could always drive down there and confront them. The battery was most of the cost, and I way over ordered on this part. I could have done with half the size and less quality pack and still had a decent bike but I wanted range and range I did get when it was completed. So first word of advise. Do your math.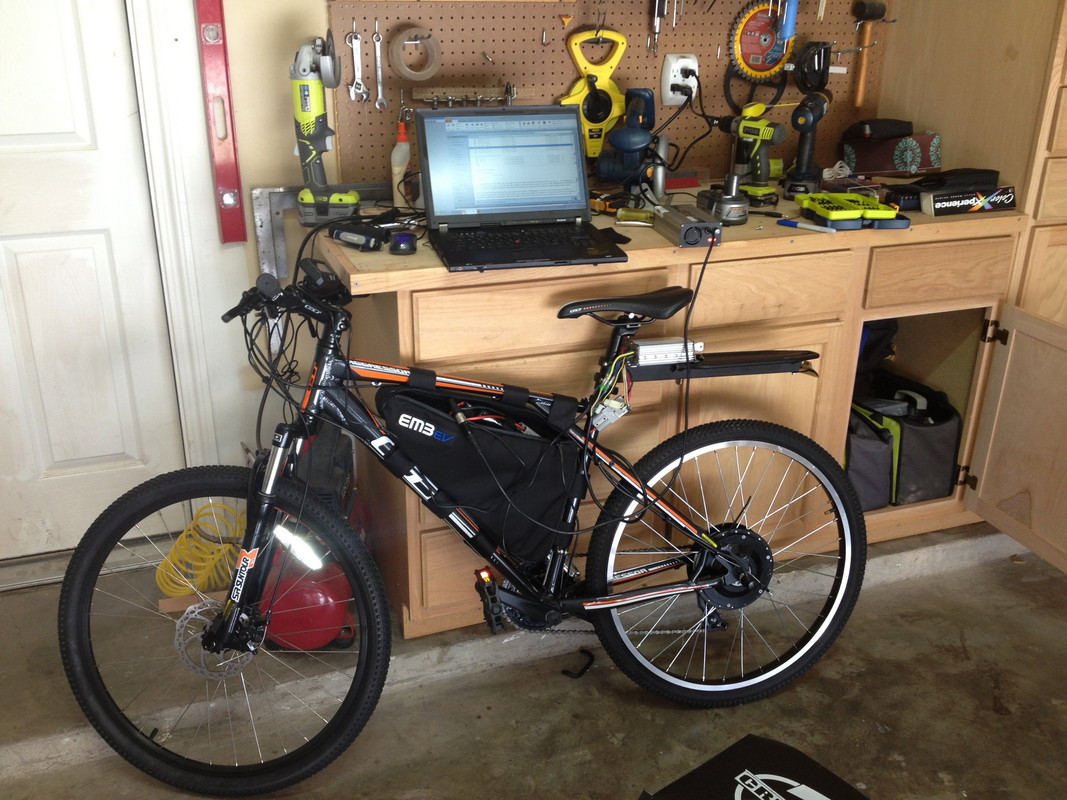 This bike went through several iterations after I first got it on the road. It was the most fun I had ever had but I really didn't like the way it looked and the front Suntour forks on those were absolutely crap after more endless nights on net I ran across a pair of Marzocchi forks on Ebay for 350.00 which was a steal. After that mod, I fabricated a new bracket for the controller and got it off the book rack, added a handlebar riser, a new seat, my own version of head lights which work pretty good BTW and finally came up with the product I have been riding for the past few years.
Used GT Agressor Bike 175.00
BMC/MAC V4 6T motor kit with the following 1200.00
1500 watt motor controller in a Alex DM32 rim
52V 20Amp lithium manganese battery pack with a 50amp rating (this was way over kill)
Cycle Analyst v3
Cr55 Marzocchi forks 350.00
DT 430 from rim with with 20mm hub Maxxis 2.2 Holly Roller 125.00
Rear Alex dm32 (included with kit) with Maxxis 2.3 Holly Roller 35.00
Plus, over the years I added a new seat, riser bar, pedals misc etc…
Top speed 31MPH on a fresh charge 28 average
Range 55 miles mostly city streets and trails no peddle
Avg Wh/Mi - Best case 13-14, Avg 15-18, Peddle to the Meddle 23
Total Price in all about 1600.00 in 2014-2015
Torque was phenomenal on this build, anything past half throttle at take-off and you were going to flip the bike. even still at 5-7mph rolling it would pull a wheelie and try to flip if you went WOT
I rode this bike all over the Dallas Fort Worth Metroplex for 1800 miles until the planetary clutch gears finally gave out in the MAC which I did replace and get back on the road but it was time to start looking for the next bike. I had waited long enough.