Joined

Oct 12, 2015
Messages

66
Location
Here it is, my 24v EV Global E-Bike, designed by Lee Iacocca. Yes, it is the same guy that designed the original Mustang. Too bad they didn't have (proper) lithium batteries back in the 90's, or the 60's for that matter.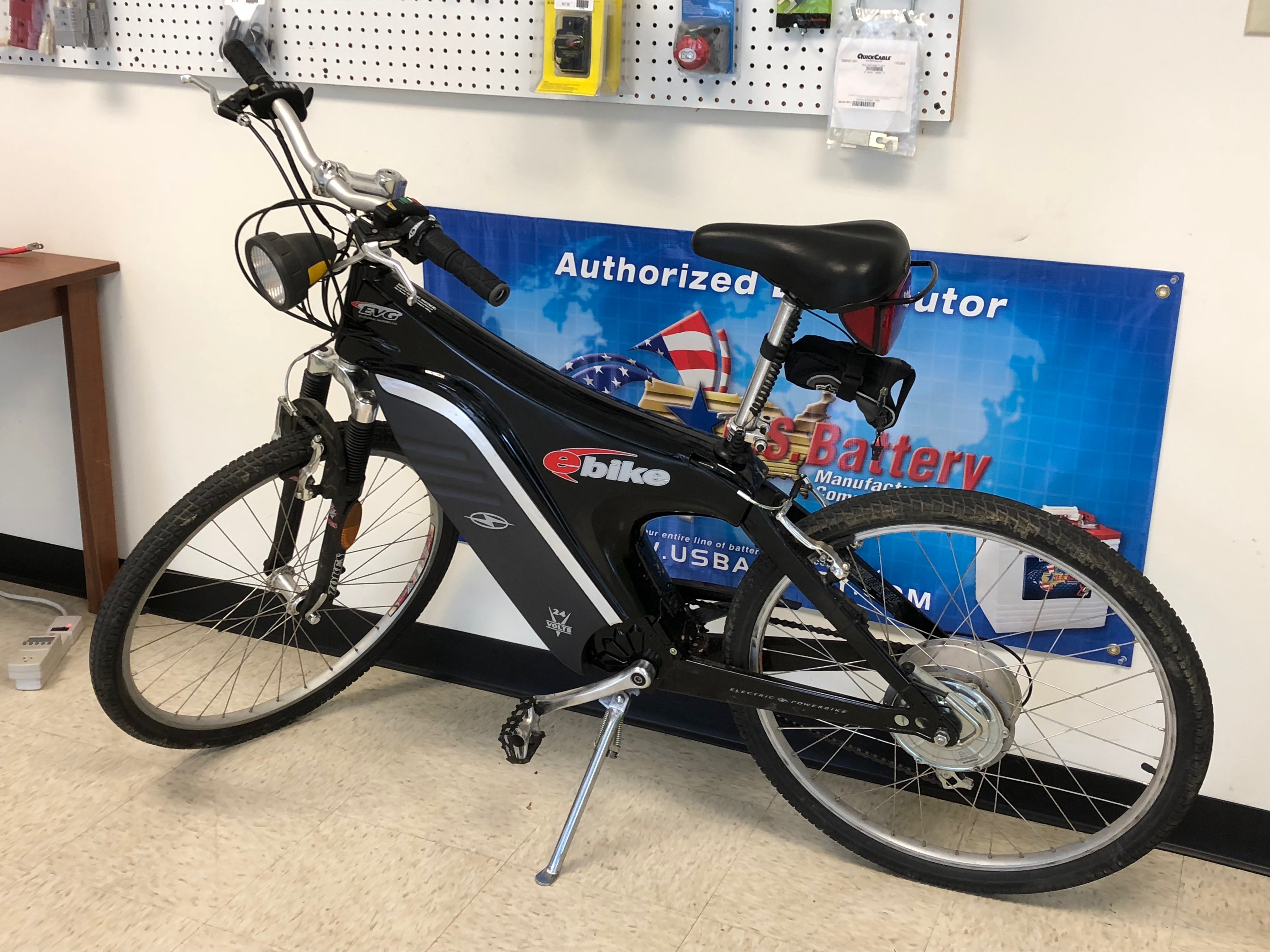 This is a 1997 model. It is 100% stock except that I replaced the stock 24v, 10ah lead acid battery pack with a 24v 7ah LiFePO4 battery. The battery went from weighing over 20 pounds to about 5. I removed the internal charger, bought a lithium charger, and then did some connector jazz until I could plug the new charger into the original charge port to charge the new pack. I am mostly riding this bike right now because I fried the controller on my other bike, but the range has surprised me; It goes about 15 miles before cutting off. Now granted, I believe it only assists to ~14mph and only runs 250w. I bought it off the Asheville craigslist for super duper cheap b/c they didn't know what was wrong with it. It turns out that the brake cutoff sensors were loose, and just had to be adjusted (superglued) back in place. Then it ran fine. Silly craigslist people. So add the cost of the batteries, and this entire e-bike cost me less than $250 to purchase and setup.
The bike is annoyingly slow, but makes up for it by being so comfortable; the seat is really cushy, but it also has your essentials like a horn, brake-actuated tailight, cuise control, low speed vehicle VIN number, etc..... To be fair, it still gets me to work faster than a regular bike. They really spent money in all the wrong places on this thing; even the frame (inside the facia cover) is made of a ridiculous amount of steel tubes going in all directions. But it is great to have around when designing modern, more higher performance e-bikes with a good finish quality.