Joined

Feb 3, 2010
Messages

4,064
Ref: http://www.streetfightersinc.com
Google "streetfigher", or eBay "motorcycle light fairing" or "streetfigher fairing" for cheaper pricing :wink:
Greetings –
I was searching the web for headlight mounting bracket ideas and I stumbled upon this site, which occasionally I have in the past. There are two thoughts here:
One being the mounting brackets for the lights and the headlight assemblies,
And the other being the headlight fairing and windscreens.
Reviewing, the fairings appear small enough to be useful for MtBs with a DH fork. The Streetfighter models seem to have similar names so it is difficult to differentiate for conversation, though ones that I am keen on are the narrow Demon or Cyclops versions (220x290x160mm deep), and another that is called "Stunt Fairing – Universal" with the two 15W Halogen Beam with Blue Lenses (about 305x305mm).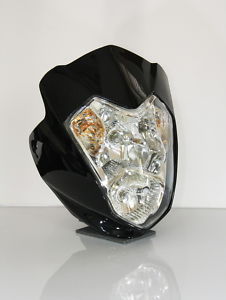 "Demon" or possibly "Cyclops"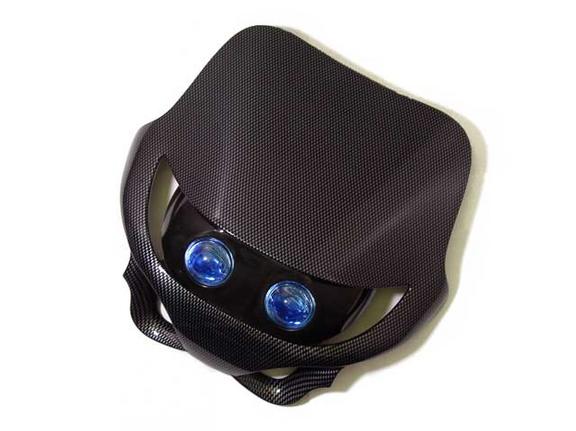 "Stunt Fairing - Universal"
The second fairing is appealing in that headlamps are small enough to replace with a HP LED such as a Cree XPG series torch. One could probably make the Cyclops version work with a little modification as well.
The weight of these items isn't published; however they are very inexpensive, thus capturing my interest. They mount to a regular moto or DH fork which requires another bracket & purchase if not OEM-supplied. I am not fixated on Streetfigher, but they do seem to be well-placed.
Has anyone mounted one of these on their ebike or had luck with a similar product?
~
KF