Here's an opportunity that doesn't show up every day. A customer emails asking if we can help him electrify his rowing bicycle. I've secretly always wanted to try riding (rowing) a rowbike. He offers to ship us his rowing bike from Europe so that we can do the full conversion here and fully field test it before sending it back. Yehaa!
In this case, the vehicle is the THYS-209, carbon fiber construction recumbent rowing bike from rowingbike.com.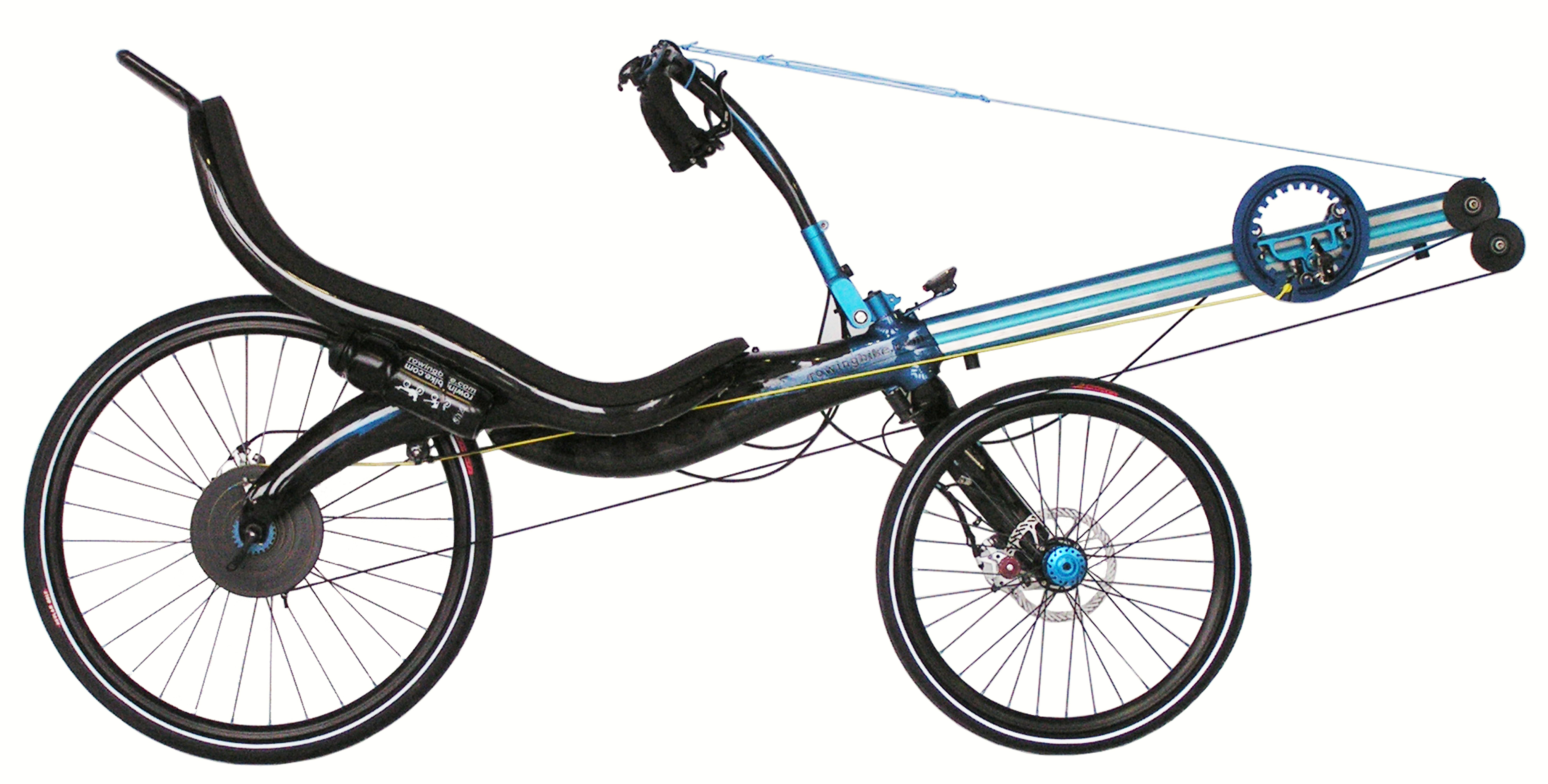 https://rowingbike.com/en/product/thys-209-carbon-roeifiets-2/
and to see in action: https://rowingbike.com/en/media/videos/
The rear wheel is a completely custom hub with a large spiral groove machined down the side that a string wraps around, and a genius little mechanism allows you to change the effective gearing by pushing a lever during the rowing stroke which can wrap or unwrap more or less string from this, modifying the average diameter during the stroke.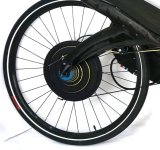 Part of the reason that the customer was interested in electrification is that on steeper hill climbs it's difficult to maintain sufficient velocity on a rowing bike to stay stable during the recovery stroke. You move forwards with pulses of thrust followed by a coasting period, and you don't coast very far when going up a steep grade.
One big challenge, the front carbon fiber fork is single sided, like a cannondale lefty without the suspension. The front hub has a 17mm shaft going into a steel insert in the fork. That left the Grin All-Axle hub motor as our only potential conversion option, assuming we could machine some custom axle adapters to go from the 20mm thru axle to the 17mm single side mount on this fork.