Joined

Jan 3, 2022
Messages

514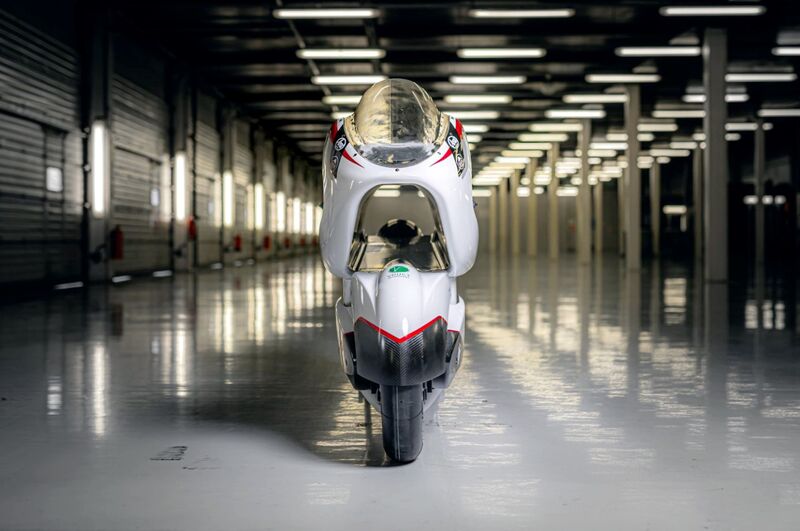 This allows air to pass through a tunnel in the middle of an electric motorcycle.
Since it negates the pressure envelope they get great aerodynamic numbers.
https://www.trendhunter.com/trends/wmc250ev
For a bicycle this is much more limited because we do not like wide pedals. There is no more than about four inches of room between our legs.
But one still might think of doing a four inch by say eight inch tunnel running front to back.
Air pressures that are equalized by such a tunnel means the big wake is reduced and if you push some hot air into that tunnel you now have a jet engine.
The entire recumbent design is based on aerodynamic adaptation, but at the SEVERE loss of handling because all that weight so low to the ground means flicking a bike around is fighting physics all the time.
If you could continue with the handling of the upright bike but insert the tunnel for aerodynamic advantage you can still have a fun bike to ride.
But I must add the weight being spread AWAY from the center is bad for rotational inertia. So this motorcycle design must be very careful about not dropping the weight too low.
We need to realize the tires rotate an imaginary axis which exists near the true center of mass. The closer your physical geometry of steering matches the weight the better.
Which means in a design like this the battery ideally "should" wrap around the entire circumference of the tunnel.