Joined

Feb 14, 2011
Messages

6,025
I received today my Fiido Q1S. It is small as expected, still my wife can not put the full feet on the ground - my expectation is for our family to share it: me, my wife and my son with 13 years old.
Both me and my wife, our first impression is positive.
What I really hate is the motor noise - also at a local hill, it goes only at 6.5km/h, which is almost impossible to ride. Anyway, I already have one hub motor, gearless, of 2kw (4x more power than the original).
I already changed the seat and I am changing the tires for the 12x3.0 inches, that are clearly larger and a bit more than the 12 inches of original ones (on the picture, rear tire is original and front tire was already changed to the 12x3.0).
I also wish there is a backlight. I will need to add my own, including turn lights.
I will for sure need to add my own battery, at least to have the range I need at a max speed of like 45km/h.
I will add a VESC
FLIPSKY 75100
(max 75V battery voltage and max 100A motor phase current) + my modular DIY OpenSource electronics and software, just like I did for my
stand up scooter Xiaomi M365
or for my
EBike with Bafang M500 mid drive motor
.
VESC
FLIPSKY 75100
: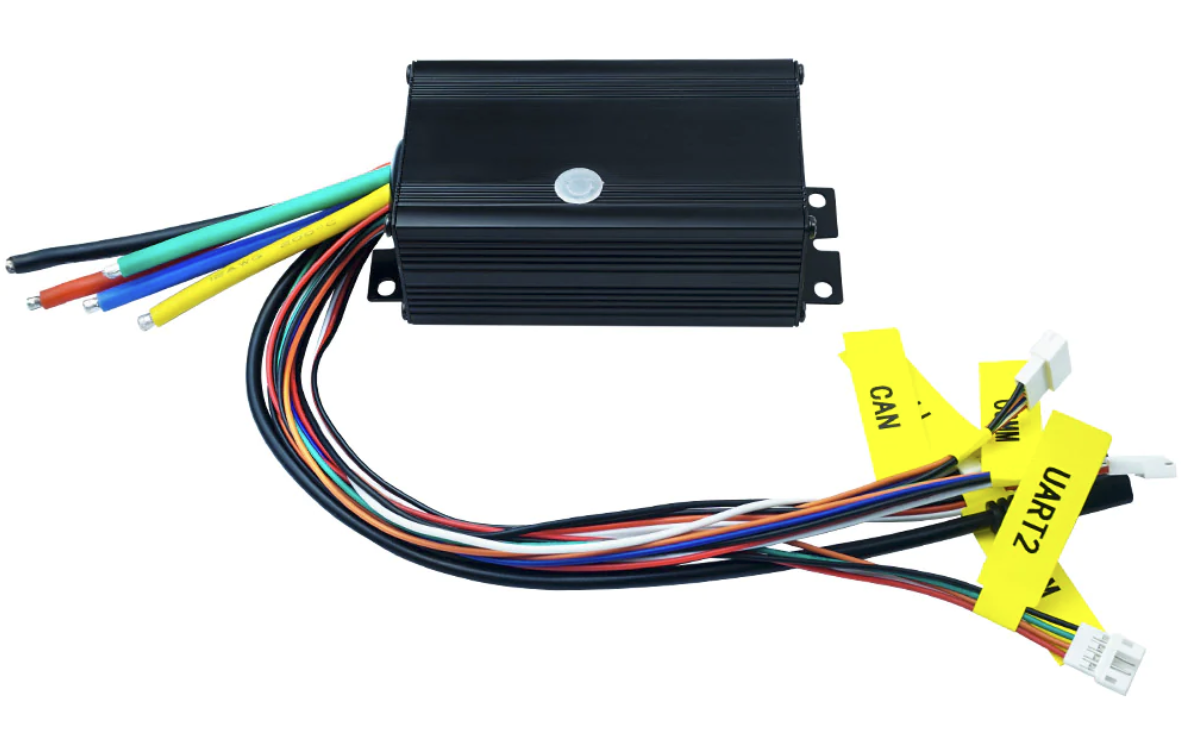 The Fiido Q1S: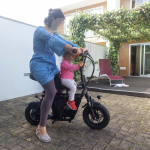 The new hub motor gearless, 2kw and with the 12x3.0 inches tire - larger than the original tire as seen on the image: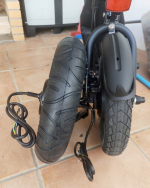 Last edited: