Joined

Apr 6, 2022
Messages

6
Hi, I'm starting to convert my old Model T to electric drive. 72V 300Ah battery.
I bought a kit from SIAECOSYS, with 2 off APT72600 controllers and 2 off HUB motors.
I'm not an electrician, and it's difficult to get technical support from them.
Is it any of you that can help me understand the controller, and answer the questions on attached diagram ?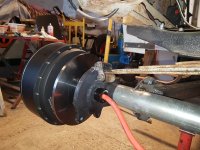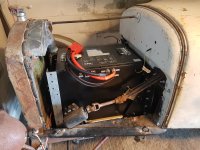 View attachment Handwritten questions APT diagram.pdf