Joined

Jun 26, 2011
Messages

4,042
Location
Hi all,
So it seems there are quite a few Giant Revive custom/DIY electric conversions out there, and I figured it would be nice to try and bring everyone together to get some discussion going for converting these awesome bikes.
I have done a mild conversion which turned out fantastic:
[youtube]5bkNp0t4W4E[/youtube]
This bike was a fairly low budget/simple setup, but it worked so well I really want to make more!
I can see there are also a bunch of threads on ES for other conversions, most of which are old or very short threads:
Giant Revive, planning a mid motor conversion
Giant Revive e-bike project
Giant Revive project
Giant Revive with Bafang BBS01 & cargo racks
Giant Revive projects??
Greenerwheels Giant Revive Ebike build
4 day Giant Revive RC build for my wife.........
Dee Jays Giant Revive projects
Re-viving a Giant revive
There are even more, but I'm not going to list them all.
Part of the reason I am starting this thread is I now have another Giant Revive I plan to convert, but this one is going to be quite different to anything else out there (I think).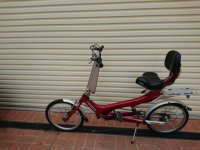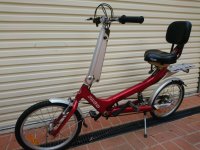 I will discuss further below, but this Revive has a busted rear shock, so I am looking to replace with something longer. I want to make this a 2WD Fat tyre conversion, so will also add front suspension forks. Should be quite the decent adventure bike!
Please add/discuss your Giant Revive build!
Cheers