Joined

Feb 12, 2015
Messages

196
Hello builders and ebikers.
K1 eBikes
presents
K1 BlackBox 3
- smart device for setting up parameters of all Bafang CAN bus motors.

. Works
ONLY
with
Bafang motors with CAN bus
(green connector to display with "house" shape connector - see picture).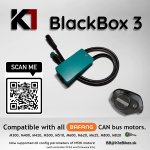 Tested with M300, M420, M500, M510, M600, M615, M620, should work also with hub motors with original Bafang controller.
For more info, video, usful tips, user manual and ordering over google forms:
https://forms.gle/iBtY9dX9iZMQSRQw7
- check it, wont take more then 10 mins.
Following video with older version BB2, behavior of BB3 is the same.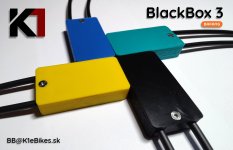 - Device is plugged in front of display and comes pre-set with your desire parameters - I gonna send you the questionnaire during ordering process.
- Plug and play - by press and hold Plus button you switch between High and Low speed limit.
- Auto set Low Speed after motor power on - limit speed will automatically set to Low speed :thumb: - can be turned off.
- Set new motor parameters by clicking over PASS 012321 (wheel circumference, wheel size, M510/M610 also Max power, Acceleration, Support level, RPM, Startup Angle - only with latest M510 motor FC2.0 and firmware version 8.1+). You can go back to your original parameters (device will read and store these parameters when first time motor turned on) by clicking again 012321 (go to pass level 0 and then press quickly 3 times plus and 2 times minus). - many people were asking me about this - if you wanna give ebike to service.
- You can activate new parameters and unplug the device. Or to have installed device permanently and also use Autoset Low speed after motor power on.
- You can easily set any Low and High speed and all other parameters by connecting over USBC to computer or Android mobile phone - step by step how to document included.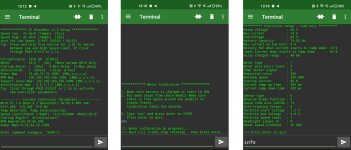 - Install inside of your frame and hide the device. Placing into a head space would be the best. Specify length of cables you want.
- Works with every battery voltage (36,43,48 and 52V, max allowed voltage: 60V)

- Case size: 50x26x11mm
If you have any questions send an email to
BB@K1eBikes.sk
,
Price: 160 Eur, Free shipping in EU.
(International shipping and Payapl conversion fee +10 Eur)
Warranty 1 year
Sold over 50 pieces with no warranty claim or return.
To learn more (functions, pictures, videos ...) go throug the following google form page. To place an order, please fill in the form at the end of page.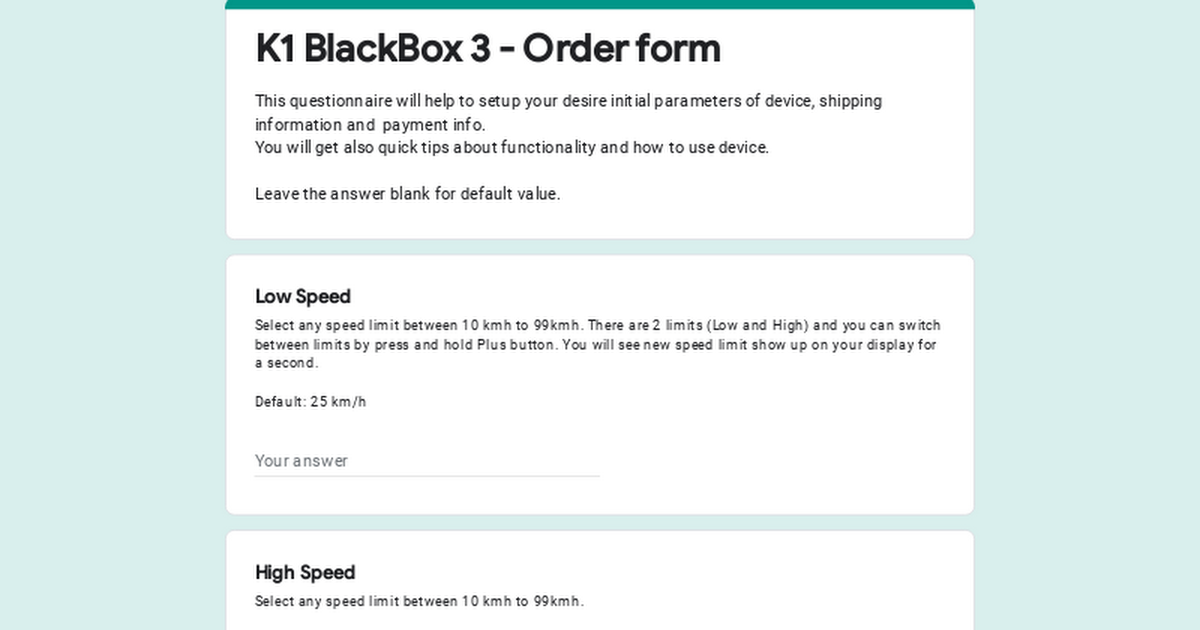 This questionnaire will help to setup your desire initial parameters of device, shipping information and payment info. You will get also quick tips about functionality and how to use device. Leave the answer blank for default value.
forms.gle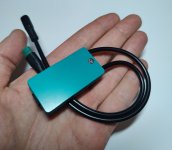 K1 Black Box is determined for testing purpose only and seller is not responsible for any damage on property or health.
Any tips, ideas, requests are welcome.
Check also K1 Flash with firmware update function -
https://forms.gle/cuReAcZbfHN5dNHEA
Last edited: