Joined

Mar 18, 2011
Messages

1,868
Location
I've been pretty quiet on these forums for a while now... but thats not to say i've been sitting on my hands...
I got a new toy recently...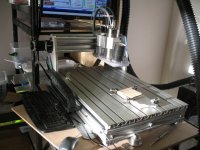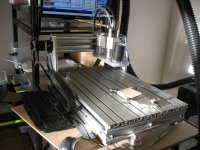 and after some assing around getting it working reliably, I got some new parts...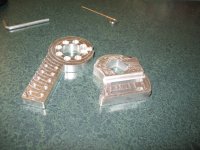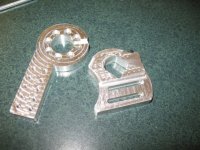 I made the slots on the 'axle grab part' too tight (right)... and then neglected to use a center drill on the holes I drilled in the 'motor mount part' (left) so the .5 odd mm variation in hole position means that its hard/impossible to get all the bolts in - so ill have to widen the slots a smidge.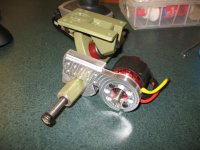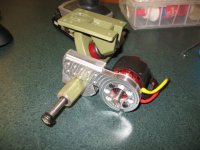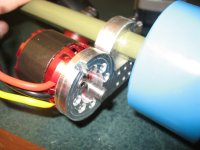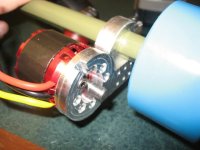 its going to be a belt drive, 14t to 44t, I'll be re-terminating the motor to drop the kv down to 340, and using a second on the opposite diagonal wheel. The plan is to use a couple of hall sensors on one of the motors to determine the direction the board is traveling, and switch 2 phases of each motor accordingly via either relays or some MOSFETs, enabling proper control of the board no matter what direction its rolling. As it turns out I changed the plans after buying some parts, so ill be cutting a 44t sprocket too...
Still need to cut a wheel hub, however the design is done...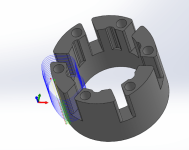 Overall pretty happy with the results so far. Machine still has a few bugs that I need to sort out, as does my abilities in running the thing... I've got a list a mile long of things to build so plenty to practice on!