I've got two motors. One is a 1200 Watt @ 48 Volt and the other is a 750 Watt @ 36 Volt. The 750 has a really cool "geardown" that would allow me to directly connect my motor to my rear wheel using a normal bicycle chain rather than a scooter chain.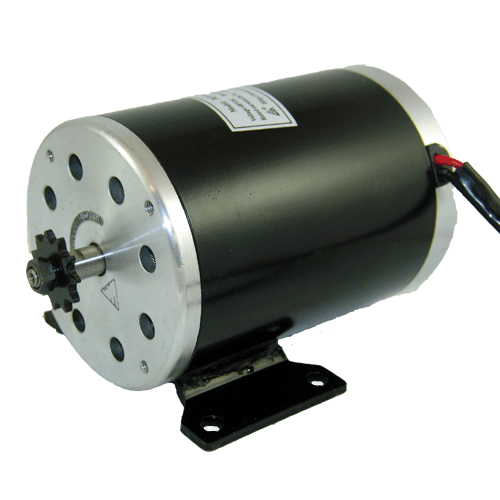 The 1200 Watt @ 48 Volts would give me an unbelievable top speed of about 55 mph. The 750 Watt @ 36 Volts would give me so much range that I don't know what to do with (like two hours worth) but at 36 Volts it's down about 10 mph verses the 1200 on the top end.
My question is this:

If I run the 750 Watt motor at 48 Volts rather than 36 Volts AND bump up the current from 40 Amps to 50 Amps how long is this thing going to last? What tends to break first?
It would be nice to be testing two bikes side by side and just swap the battery pack between them. I have a feeling that eventually I'm going to give up on the "little" 750 in favor of the 1200 because my calculations show that the "ideal" motor is more like a 2000 Watt which is then run at lower current to get better efficiency. Eventually I'll probably go with a PMG132 when I feel like spending $600+ for a motor. (the motor above cost me only $50)
Past Horror Stories?