Joined

Aug 5, 2020
Messages

121
Hello all, selling two TC (known in the US under the Elcon brand) HK-H 1.8kW chargers from my electric motorcycle project (now going with a higher-voltage system).
If you're not familiar, these are beefy, bulletproof, high-power IP67 chargers which run off both 120V and 240V. Power output is 1.8kW on 240VAC. I use these are part of my J1772 system (with a J1772 adapter) so I could charge on any public charger, while still being able to plug into a regular 120V outlet at home. These are heavy, about 7lbs each. 8" wide.
These are both switched units, not the much more expensive CAN-bus units. Meaning they simply have two wires coming out which must be connected for the charger to turn on. Pretty handy for a safety circuit or an external switch.
The 60V charger was used for 2000 miles onboard an electric motorcycle. It outputs 13A at 120VAC and 25A off a level 2 charger. Charge curve is set for li-ion cells (4.2V per cell x 16 = 67.2VDC). I actually had requested a 66.4V max from the supplier, which made it onto the sticker but not the unit programming. It charges to a full 4.2V per cell. Comes with cables (you will need to add your own discharge connector).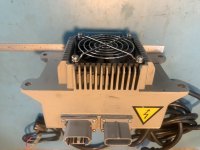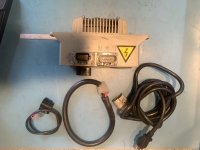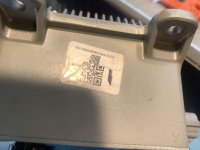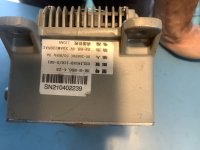 The 72V charger is brand new, never used. It has a li-ion charge curve set for a max voltage of 82V (4.1Vx20S). It comes with the brand-new connectors and pins but never had cables made up.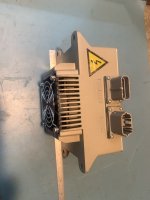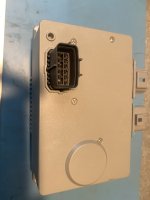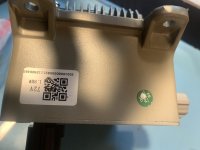 I paid $300 shipped from China for each one of these.
I'll do $150 shipped for the 60V and $200 shipped for the 72V. Located in Driftwood, Texas if you're local.