Joined

Jan 16, 2020
Messages

520
Location
From humble beginnings, it grows...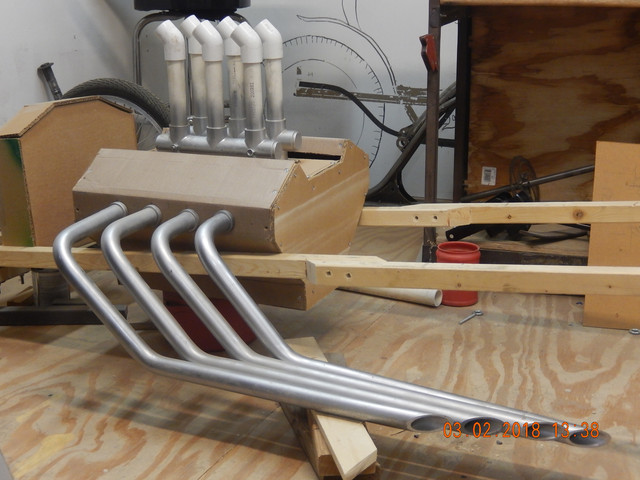 ...into the beauty before you.
The red hose never arrived. But that I take as an omen to not use it.
I cancelled the order and decided to go back to my original idea (though more expensive).
Besides that, I was having a problem liking the sloppy look of the hoses.
Today I got this far. A better look by far. IMHO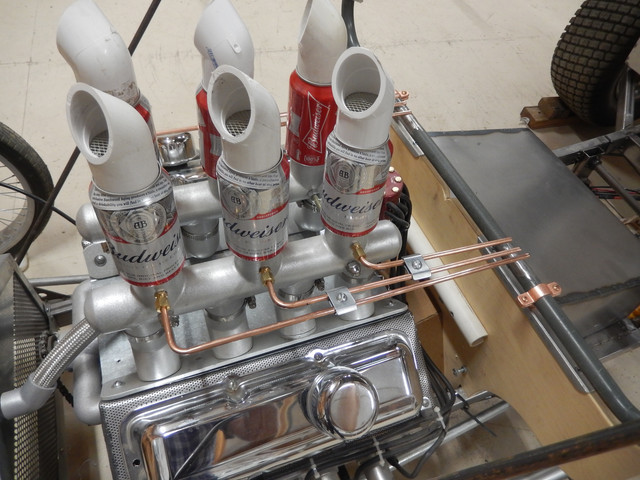 Now to decide how to make the fuel blocks and how to route the tubing to them.
The tubing must have hose dampeners between the copper tubing and the fuel blocks.
Everyone knows that this beast will shack rattle and roar, RIGHT?
:lol:
The mock-up fuel block (white PVC) is one idea that may work.
Other ideas are formulating.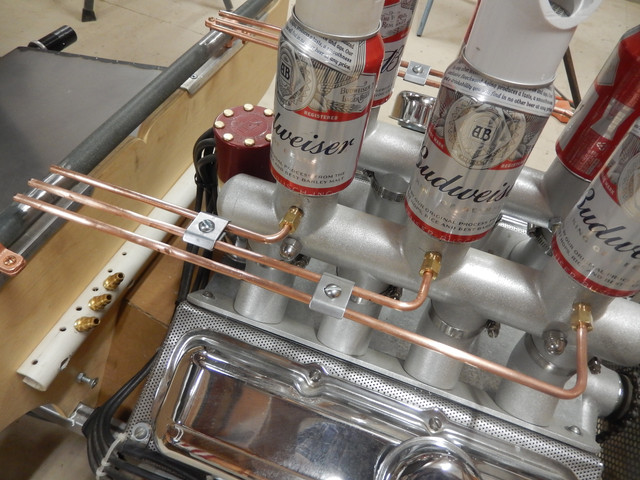 Brass fittings are not cheap. But I am feeling better about changing to copper/brass.
Much cleaner, and better organized.
And there is the 'BLING' factor.