Hi!
I want to purchase and install alternative BLDC controller, but I don't know the wiring functionality diagram of of Inokim OX.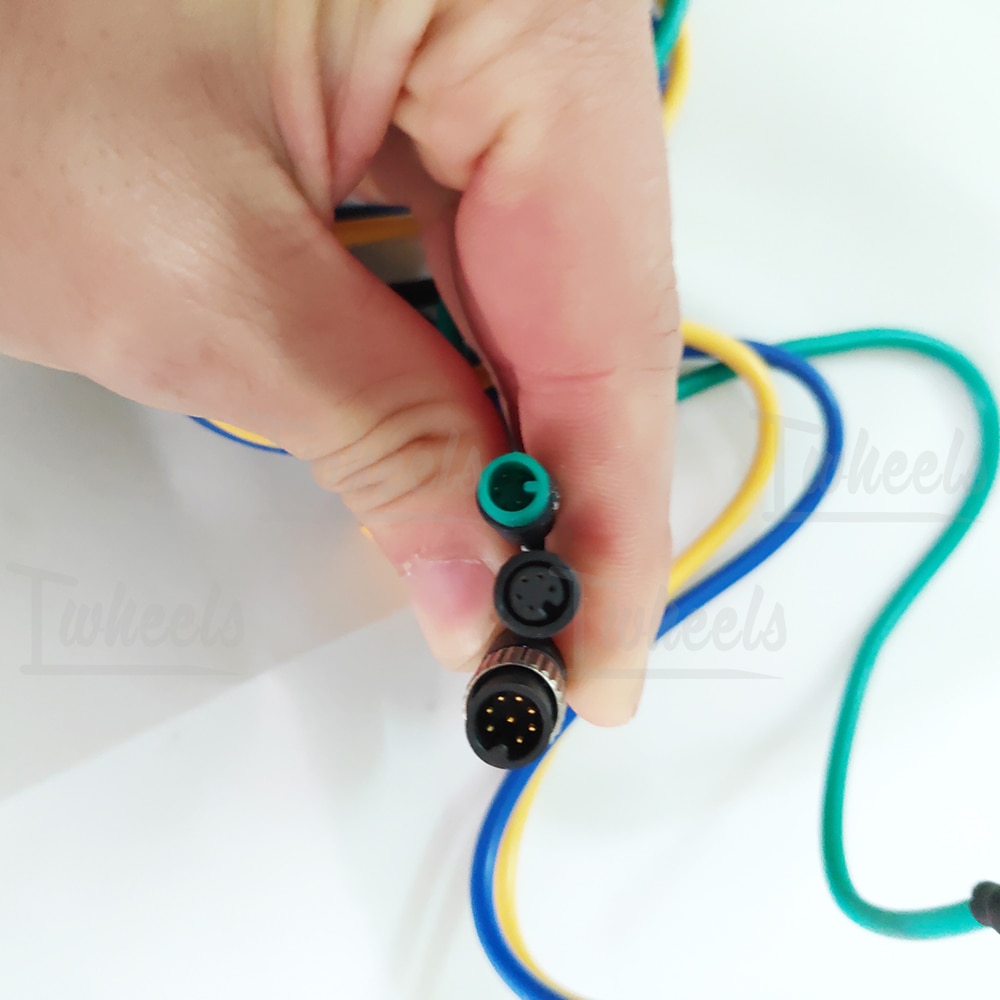 I know that black 8 pins connector has: 5V, GND, Controller enable, Brake, Throttle, TTL-Rx, TTL-Tx, 12V/Brake 2/Analog GND (not sure what is 8-th pin).
Black 5 pins connector is for hall sensors: 5V, GND, Sensor A, B, C.
Green 5 pins connector is for lights: Bat+ (Vbat), Bat GND, Light enable, Brake, GND (Analog GND).
Could anybody help me with mapping?