Joined

Aug 7, 2008
Messages

3,774
Location
I've got to start this by thanking everyone here. I couldn't have built this without all the help and ideas you fine people have given me. A special thanks goes out to Vim and GGoodrum for turning me on to the Electra Townie. I feel it's about the perfect bike to convert to electric. Even though I've spent a ton of $ replacing almost all the components, It has turned out exactly what I wanted. I think the only original parts are the frame, bars and both derailleurs. Everything else has been swapped out (sometimes twice

)
This is how it looked with a 48v/20ah Ping and 6s/2p lipo in saddle bags. It handled OK but I really wanted the batteries in the frame. So far I have added a BMC-s motor with a Clite Analog 72v/35a controller, front disc brakes, 52 tooth front chain ring, Thudbuster seat post, Brooks saddle, CA with amp limit mod and bypass switch on the throttle. It has Big Apple 2.35 tires that I like alot (but would like alot more if they didn't have those reflective side walls). I went over the white wall strip with a magic marker so they don't show up in the day but still shine at night when in the light. I also put on one of Grin's tail lights that are switched when I pull the brake lever.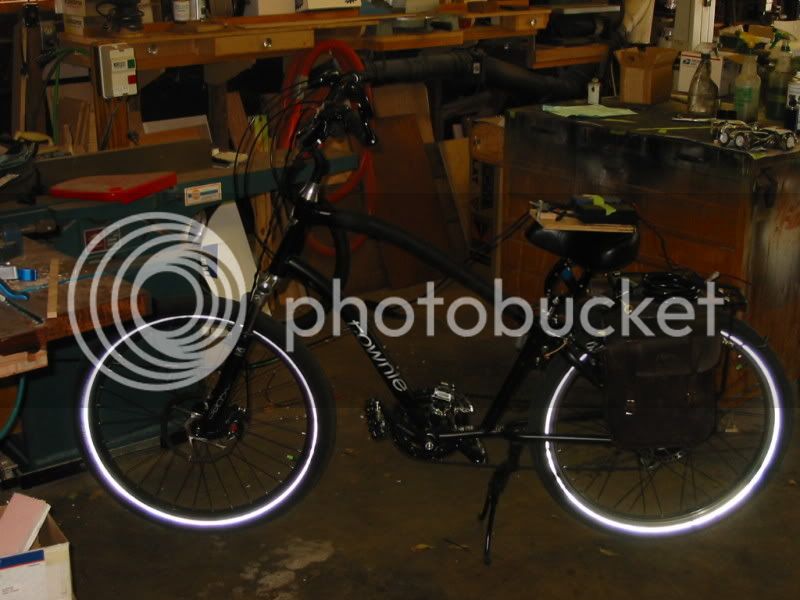 Lots of wires!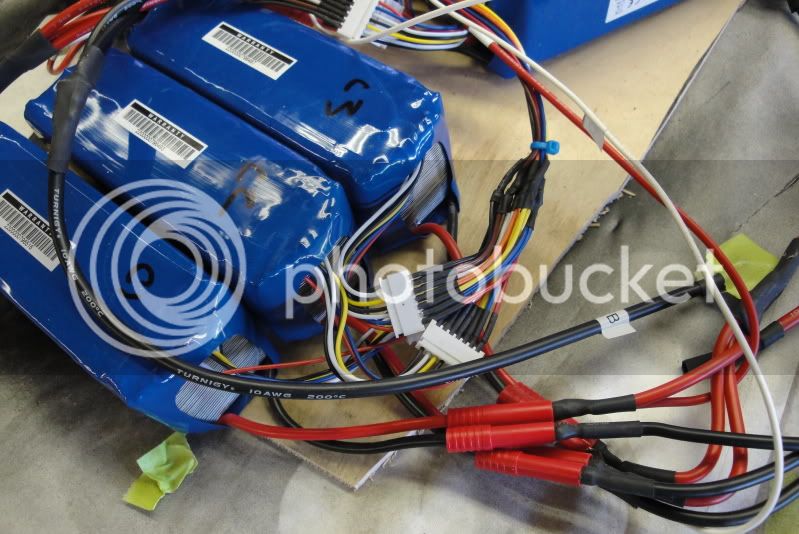 My first attempt at battery placement (18s/3p 5 ah, 25c zippys)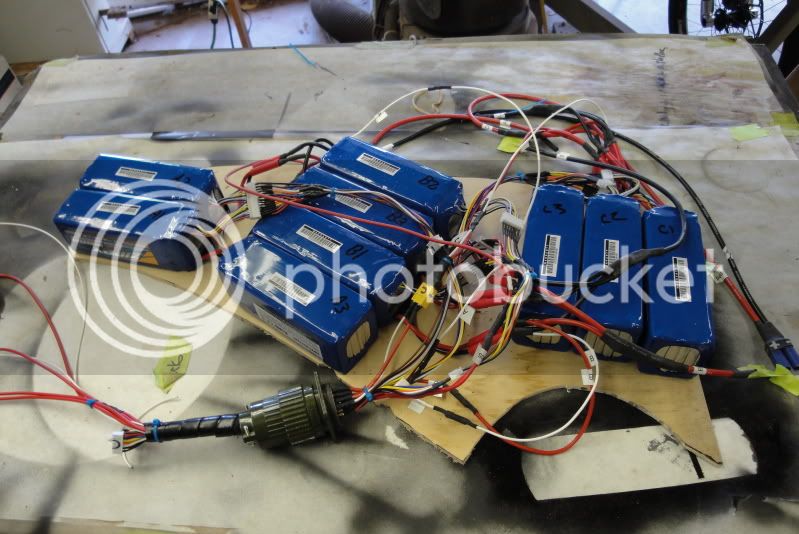 Starting on the enclosure. It ended up being only 2.5" wide. Notice the brand new (but 10 year old) White Bros. DH fork I got off Pinkbike for $185

.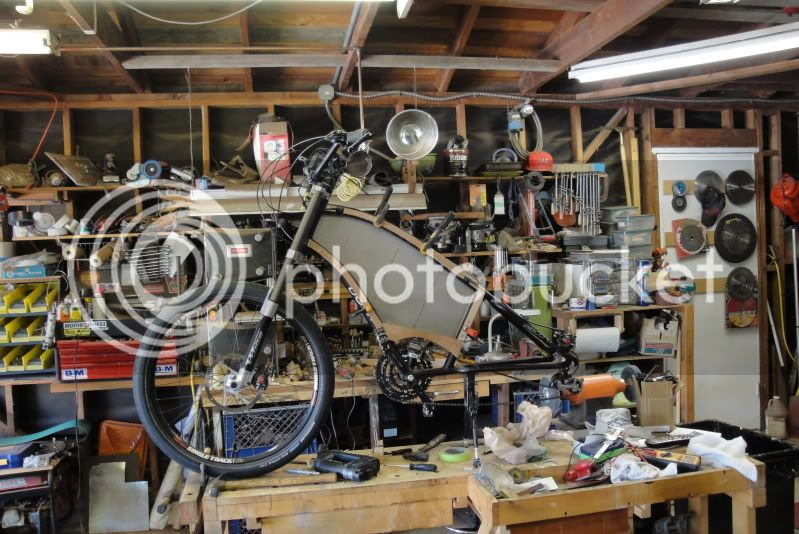 Almost enough room for the controller but I still need to install the key, on/off switch and Pre-charge button. I stuffed the enclosure with styrofoam so the batteries won't rattle around.
With 2.5 Hook worms on a fat 24" rim and side cover on.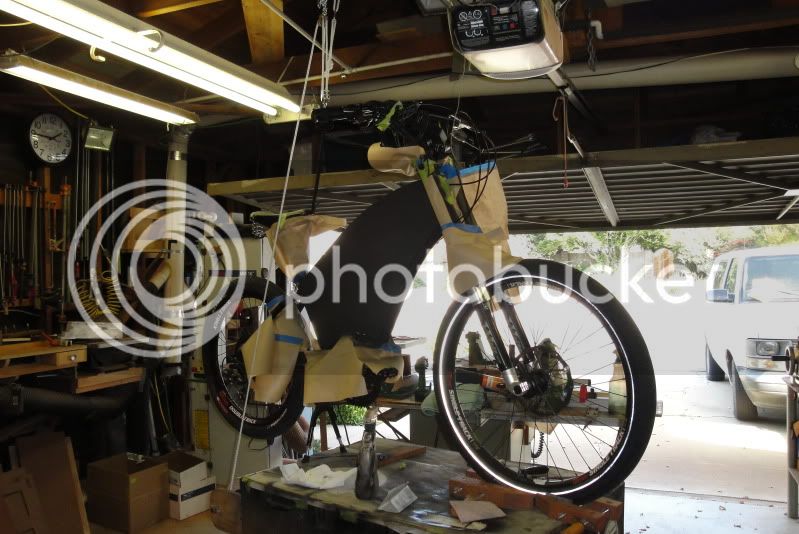 This shows the torque arm (I have one on the other side too) and where I welded on tabs for the 165mm Avid discs.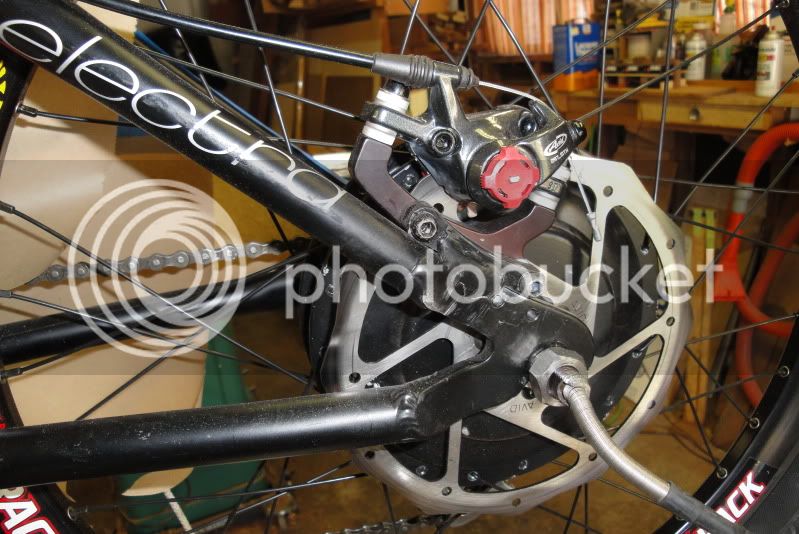 Here is the charging setup for the main batteries.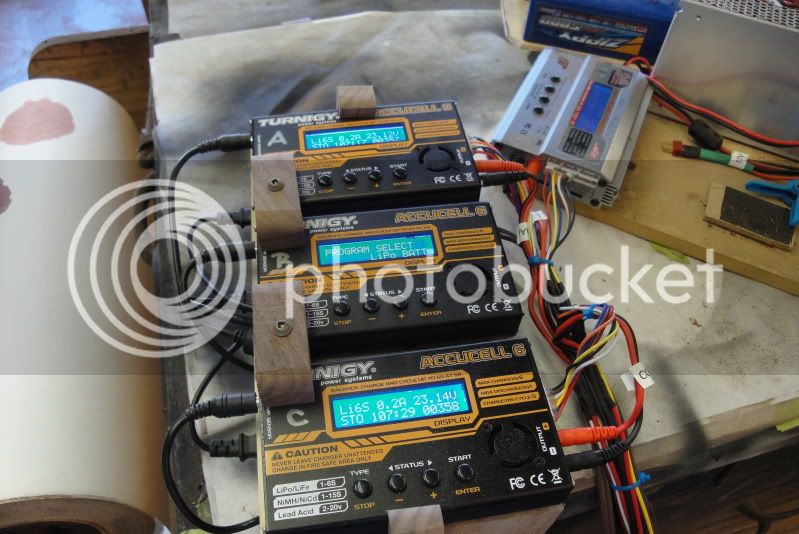 I like this charging plug. It took a while to solder it up, but its water proof and twists on and off so the pins don't get screwed up.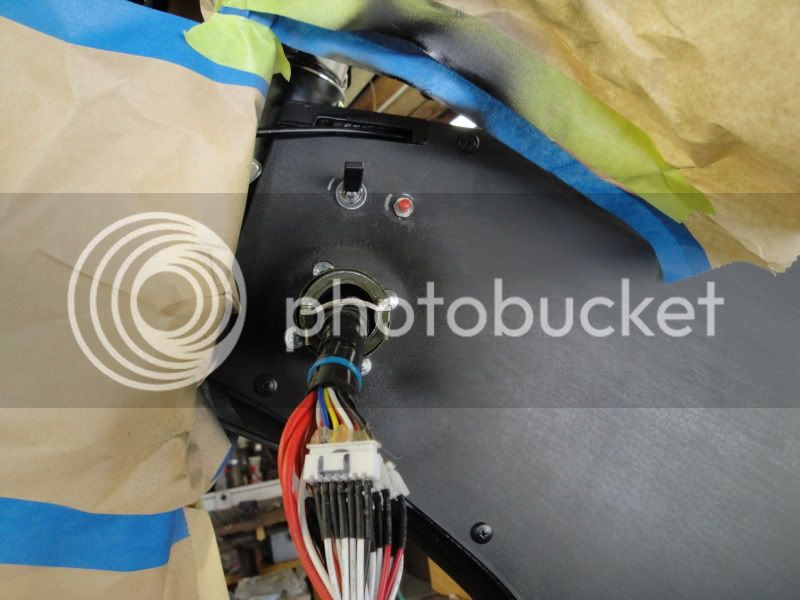 Here are my 2 - 4s/2p, 5ah aux batteries wrapped in Formica. They fit just right on the bottom of my rear rack. I run them until I use up 8 or 9 ah then take them out of the circuit and finish my trip on what's left of the main battery. I can go 20 miles on the flats before I have to unplug them. I figure my range at 30+ miles with no pedaling. That's at about 25 mph too. When combined with my main pack, I'm 92v hot off the charger.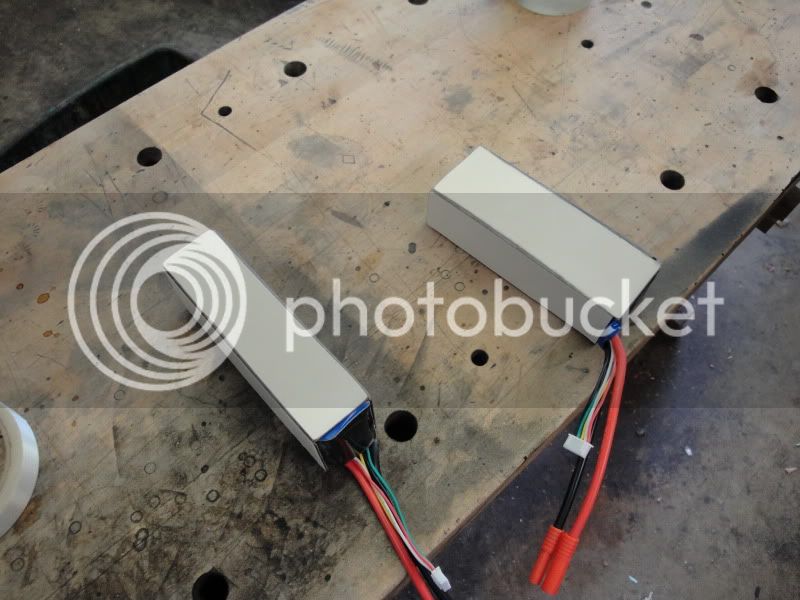 Got the imitation carbon fiber on 8) , also tried out new front fender.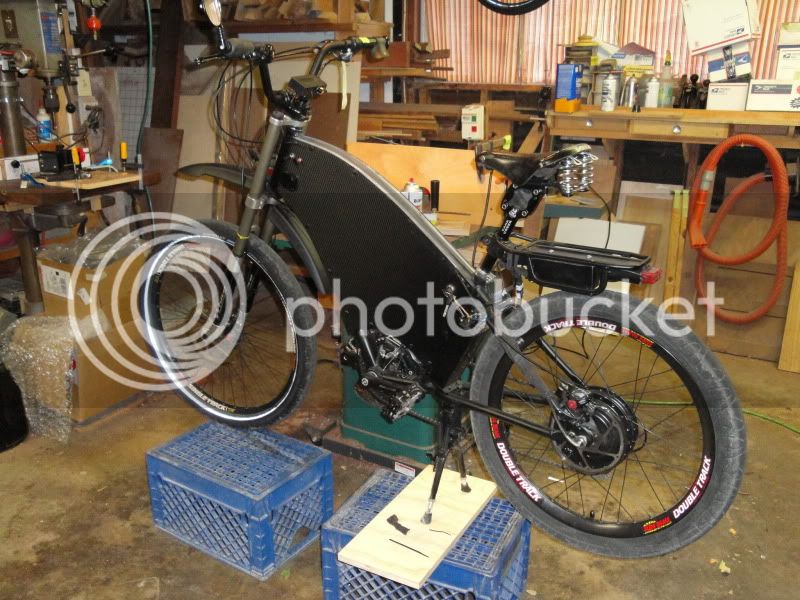 As to how it performs, If I can keep the motor together, I couldn't be happier. The top speed is about 40 mph (2900w) and with the 24"rear rim, it gets there quick.

The controller runs cool no matter hard I thrash on it. The motor gets a bit warm in town with lots of starts and stops and the amp limiter bypassed. On the road running a steady 25 mph (900 kw) it stays cool to the touch when the outside temp is 65*f.
Again, I'd like to thank everyone for their ideas with a special thanx to AJ for inspiring me to to do my best and not cut too many corners.
If It wasn't raining, I'd be out riding it now.



Nick