Hello all,
If anyone could help; Please, I would much appreciate any feedback and/or assistance.
I have been riding around on a bike with a GMAC 10T motor in combination with a Phaserunner and V3 Cycle analyst since november 2019.
Last friday all was working well. Nothing out of the ordinary happened. Rode home from work. Parked my bike, but, saturday, it would not start again.
The phaserunner was and is still blinking. 1-3. (Restarted it, same result). Connected the phaserunner to my pc. 3 faults show up in the software.
Cycle analyst still powers up. Throttle nor pas work. All hall sensors do work (nicely light up in sequence when spinning the wheel).
Wheel does not block. Cables are not damaged. No damage to any of the cabling. Again, nothing special happened. Just rode home, 28km from my place of work. No issues during ride. 12 hours later, it would not engage any more.
So, the bike brought me home without issue. Just would not start again when leaving on saturday morning.
Screenshots of Phaserunner software, taken last saturday;
3 error codes: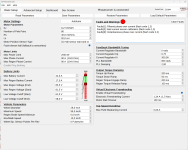 The dev screen shows large amperages at yellow and green wires.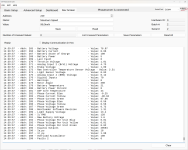 I checked, the cable is not bent, knicked, or damaged on the exterior.
(Assuming those ~90 amp readouts on the green and yellow in the dev screen of the app might point to a short circuit?! Whut?!)
Please help.
Dutch person here, quite dependent on bicycle for home-work transport. Any help, much appreciated.
Thank you for any assistance or ideas.
Br,
Jasper
Last edited: