Joined

Feb 28, 2011
Messages

563
Location
This review is on the more recently released S3 model. Differences from the older M3 model may be minor but worth mentioning to those who haven't navigated the Eco Reco website and conducted other extensive research in depth: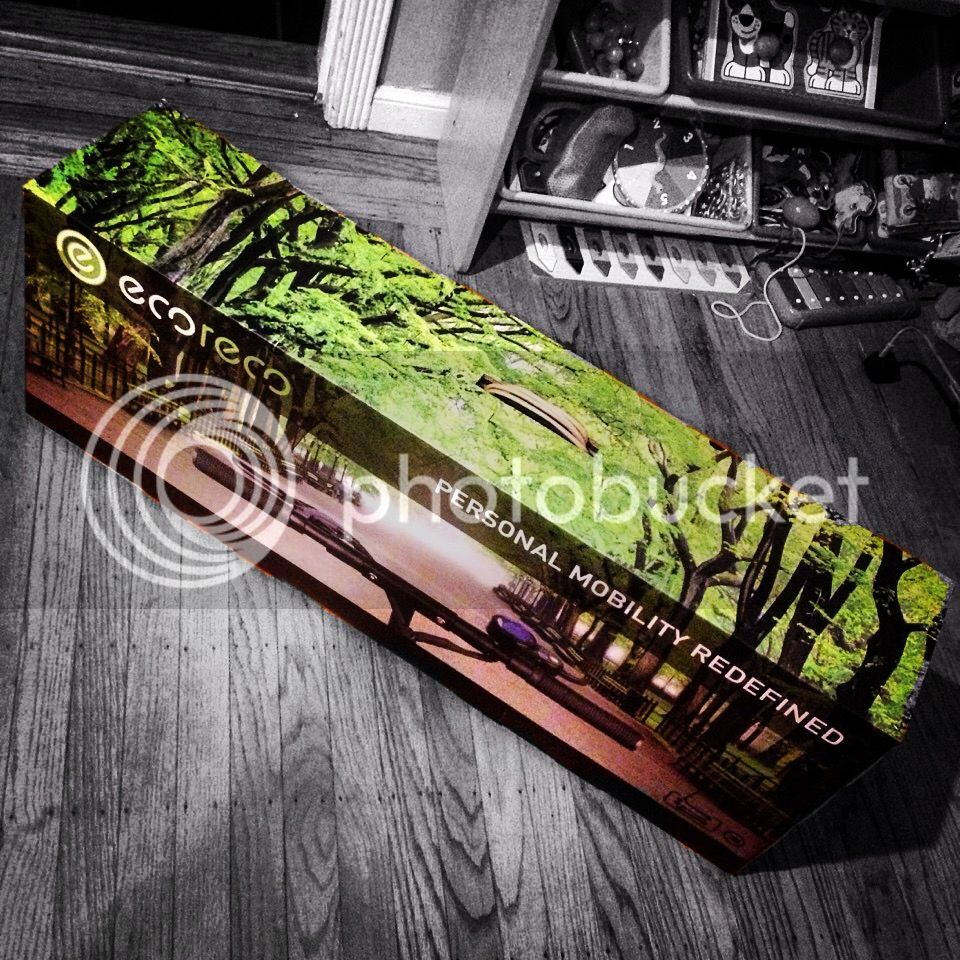 1. It's 2" shorter.
2. It weighs 7 lbs less. Yes, that means it's still 27lbs, but much closer to what some call the competition (the 24lb E-Twow Booster).
3. Integrated bell on the brake handle.
4. Camera mount at the t-bar.
5. Rear body integrated brake light.
6. New battery chemistry.
7. 2-prong charger instead of 3-prong.
8. Rear drive tires are always solid. M3 had a solid front tire too, but an air tire is used in the front of the S3.
9. Price. Eco Reco heard you loud and clear. It's cheaper now.
10. Regenerative braking.
CLARIFYING THE NAMING CONVENTION:
3 vs 5.
Model numbers ending in 3 have front suspension only.
If ending in a 5, it has both front and rear suspension.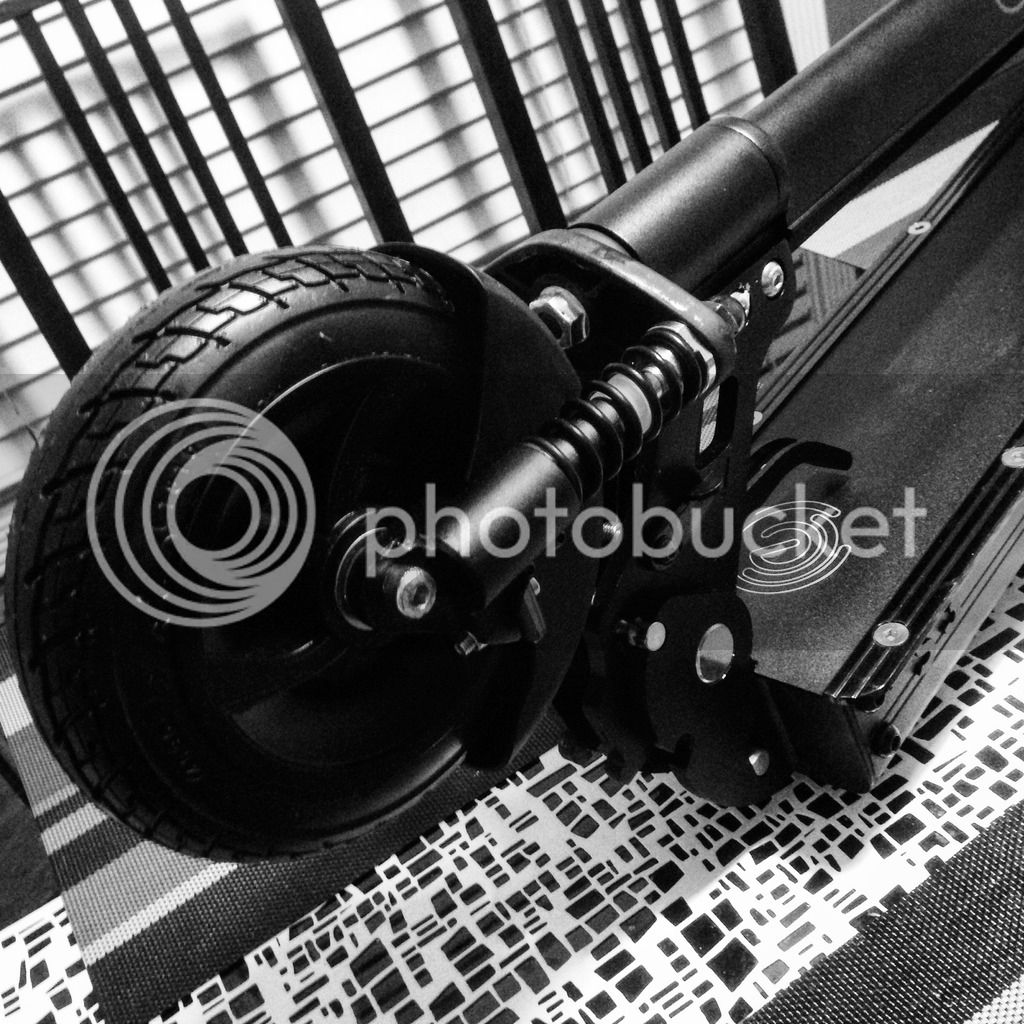 OUTSTANDING:
- It's the only 36v system with this physical size. Other ones are much larger. Ones that are able to achieve a smaller size are only 24v.
- Durability. Many reports of people smacking their Eco Reco (M3) into things and it coming out unscathed.
- Extra wide handlebar for increase handling and maneuverability. A design for safety particularly when traveling at high rates of speed.
PRICE:
- If you're new to all this electric rideables segment, know that 24v systems are for neighborhood casual riding, 36v is for work and 48v is a super workhorse. Prices will be based on what sized battery is used to juice the machine.
- If you're comparing this to an electric razor scooter, you can't appreciate the technology in batteries. These Li-ion batteries are much more compact and last much longer than SLA batteries used in Razors. They're also pricier. $350 battery vs a $35 SLA battery.
- Controllers cost about $100 retail.
- 36v brushless hub motors cost at least $130 retail.
- Add that up and you haven't even touched research and development nor the frame and other components of value.
- Doing the math, we're up at $580 already. So if you're thinking that's expensive, you're not appreciating the cost of electric vehicles in general. Before saying, "Wow, that's expensive", it's important to know what you're getting.
- The scooter has a specific purpose for a particular lifestyle. Comparing it to a motorcycle/scooter/car is irrelevant.
SIZE:
If you're okay with a larger scooter with all things considered, go for it. Suspension will be better. You won't feel the bumps of the roads nearly as much, but don't complain that those 8" or larger wheels are getting in the way of you carrying it around public transportation. If you plan to pull the scooter out of your car's trunk/boot and go for a leisurely ride, you probably don't care how big or heavy the thing is.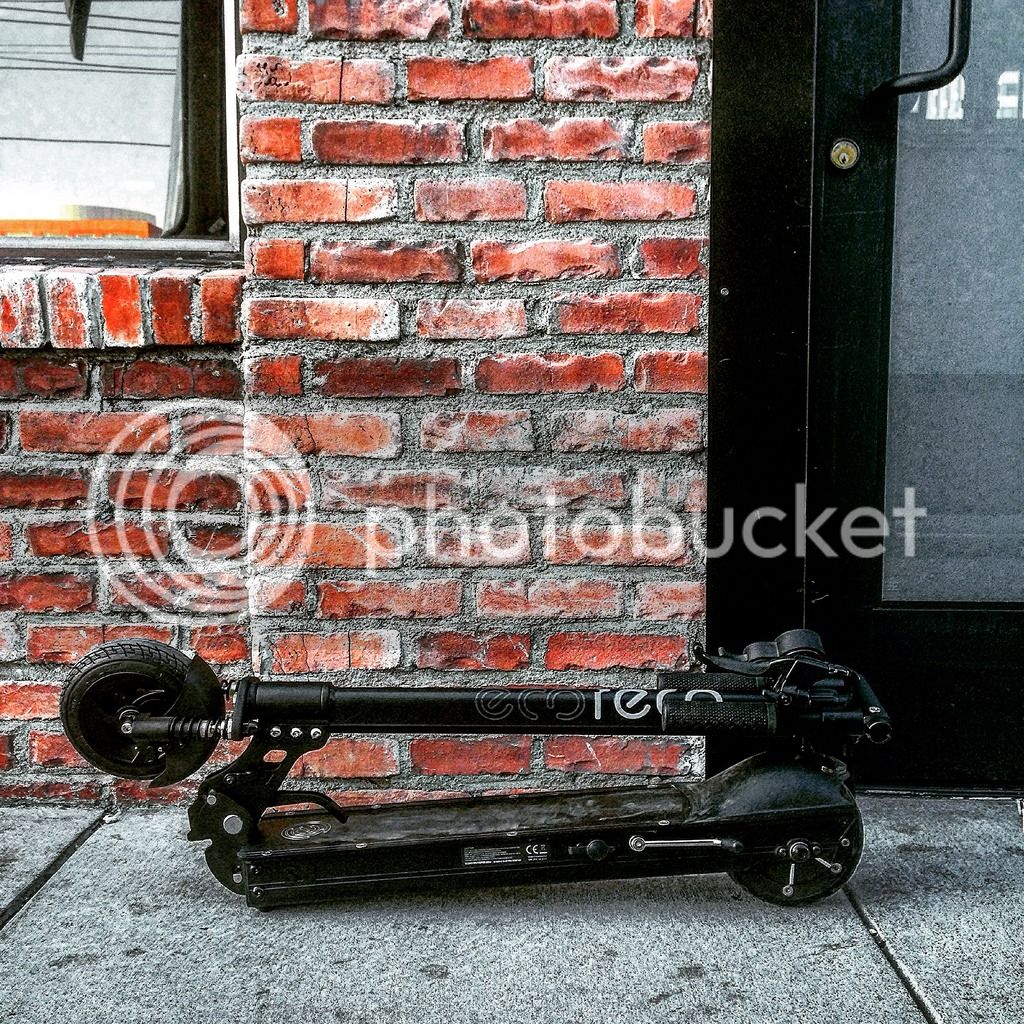 GENERIC COMPLAINTS:
Those complaining about the scooter aren't always clear that they're commenting on electric scooters in general rather than the Eco Reco scooters specifically.
COMPETITION:
There really is none at the moment. If you think it's too heavy, you'll be hard pressed to find a 36v electric scooter that weighs much less.
- The new carbon scooter is only 12lbs, but it's also got a 24v system and the range is only a fraction that of the Eco Reco S3. It goes by a number of names including the Zero.
- Some say that all their complaints about the Eco Reco M3/M5 models were solved by the E-Twow (pronounced E2W). That's a much bigger scooter, so if you're okay with that, then it may be the gem you're looking for.
- Eco Reco is an American company with local support for me as I'm in the Bay Area. This was a big deal for me as I'm tired of having to watch my hoverboard while it's charging on a cement floor with a fire extinguisher close by b/c I got it from a vendor in China (4th generation with Samsung cells so I'm a bit less concerned).
- Back to the price. I bought the Eco Reco S3 for a $100 discount with free shipping so it came out to be a lot less than what the E-Twow costs. Even if I could convince myself to love the E-Twow more, I can't justify the cost difference. In my mind, it has to be a lot better for me to fork over 30% more in dollars.
WEIGHT:
We know it's 27lbs, but what does that really mean?
It means it's a durable piece of machinery.
It means that when you carry it, it's going to be heavy regardless if it was a couple lbs lighter. It would have to significantly lighter for it to really make a difference. "Heavy starts at about 17lbs". Just think how heavy a backpack would have to be before you consider it "heavy."
Even lithium batteries have some weight to it. You're not going to want the frame of your scooter to outweigh the weight of the battery it houses. I feel much more confident in the scooter traveling at 15mph+ when it's got some good weight to it.
This is a vehicle that you can happen to fold up. This is very different from it being a heavy thing you lug around that you can happen to ride. Folding up and being portable is a feature of this vehicle. You should be riding it more than you're carrying it around. People don't complain about mountain bikes which are heavier b/c they're not really expected to carry it up in the air. Naturally, when something is carriable but it's heavy, people are going to say so.
Holding it in the air while talking to someone for more than a couple minutes for most people will be something you want to avoid. You'll naturally want to set it down and continue your conversation. That's how heavy it is. Again, this is not a drawback of the Eco Reco. It's an inherent quality of a durable foldable electric scooter. Keep in mind electric Razor scooters are heavier b/c of their SLA batteries and aren't foldable.
PORTABILITY:
When you see the picture of hot guy standing in on a bus holding one of these in his hands with a smile, remember he works out, the photoshoot only took a second and in real life, you're going to have a lot more people around you. In a crowded bus, you can't carry it horizontally like you'd imagine. Unless you want everyone hating on you, you'll need to carry it vertically. Front tire faces down, gets anchored by your feet while you hold the stem anticipating the deck of the scooter will swing side to side which it will. In a crowded bus or train with standing occupants, you won't have the luxury of folding it nicely under a seat.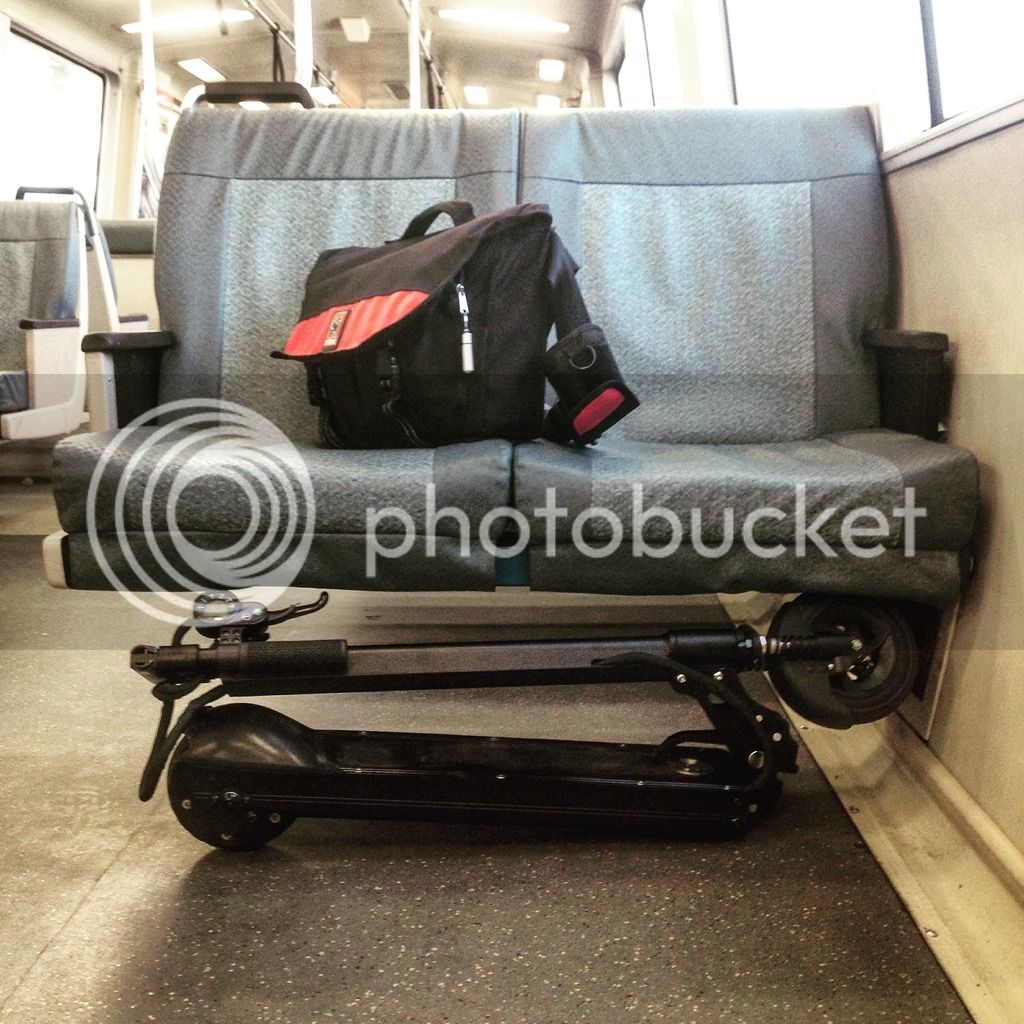 SPEED:
It really does reach 20mph. I'm 154lbs, don't work out (anymore) and stand 3" under the average height of an American male (which I Googled is 5'-10"). 15mph is fast for a scooter and 20mph is downright dangerous unless it's a smooth road and you have no obstacles around you. This is coming from a guy who is very comfortable having ridden my non-electric recumbent tricycle downhill topping out a bit over 50mph for miles.
AESTHETICS:
If you don't care how your scooter looks like, size isn't an issue, want to save some money and really like the trolley feature absent in the Eco Reco line of products, grab yourself a Glion. Not joking. I've yet to ride one, but I can almost tell already that it's a good product.
MISCONCEPTIONS:
1. Handlebar height. Some may think that there are only two heights b/c there are only two spring loaded buttons at two various heights. Not true. You don't have to use the spring loaded buttons. The handlebar height secures with a few twists of a locking collar.

ANNOYANCES:
1. Locking collar vs a standard tube clamp. The locking collar looks a lot nicer. It offers clean lines and doesn't shout "Look at me. I'm a generic bicycle part", but it also means twisting it a few times to loosen and tighten every time you fold and unfold the scooter. A clamp has a bulky look to it and reminds you of a bicycle as opposed to proprietary parts of an Eco Reco, but at least it clamps down super quick.
2. The screen and throttle stick out quite a bit from the handlebar. This results in the handlebars not being able to fold all the way in when positioned ergonomically for actual riding. Not a big deal but maybe something to address in the next version of Eco Reco.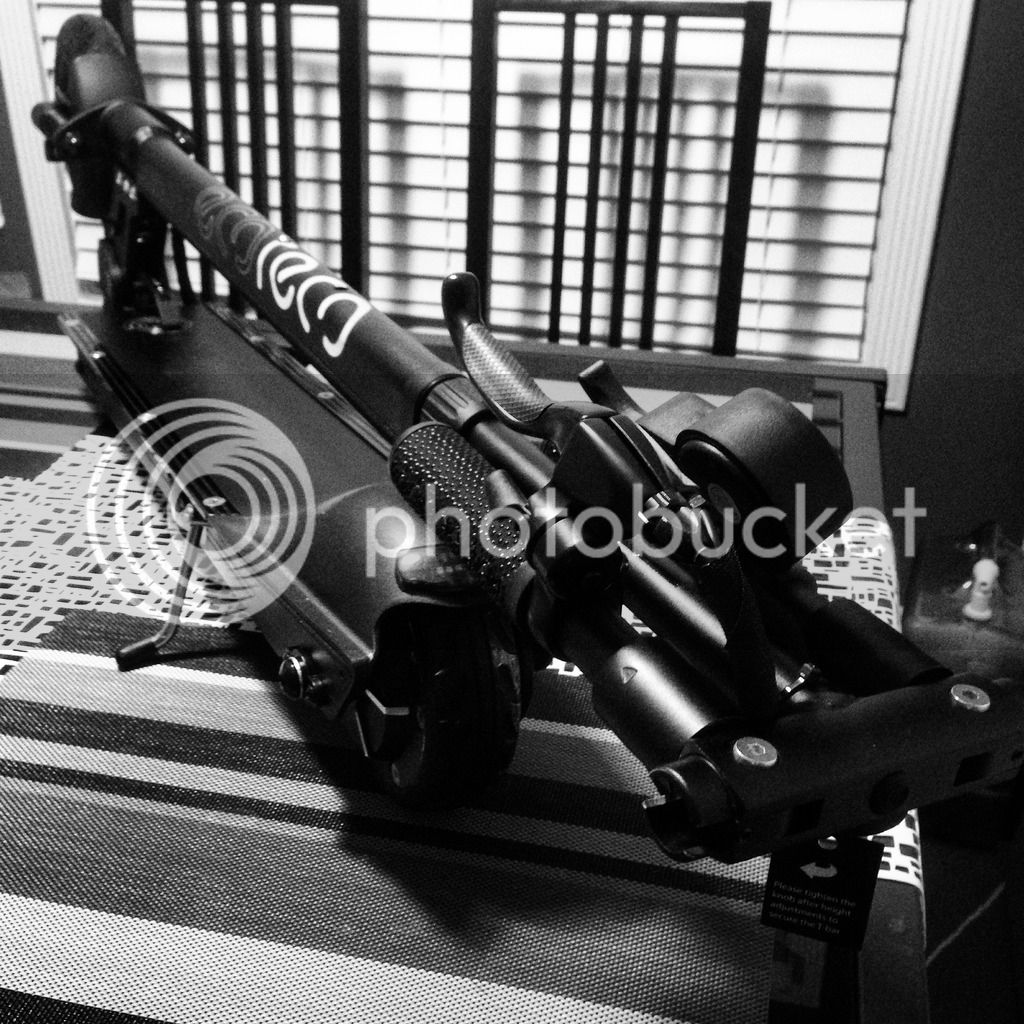 WHO SHOULD HAVE AN ECO RECO S3:
This isn't a guide for whether you should have an electric scooter at all. Although that would be a good question to ask yourself. We're talking Eco Reco S3 here.
1. If you're new to the Eco Reco community, get the S3. It's the cheapest of the bunch. If you' considering the S5, just ask yourself if you'll miss suspension every time you ride it or if you'll miss your $100. As previously mentioned, I got an excellent deal on the S3 (sorry, which has since expired), so my savings neared $200 when compared to the rear suspension model. I took the money and claimed my S3.
2. If you really need or want something compact, but also want the torque and speed a 35v electric scooter has to offer, you don't have much of a choice.
3. You really care that Eco Reco plants a tree for every scooter they sell.
4. You live in the Bay Area and want to buy from a local company.
5. You really don't like the flashy designs and colors from other e-scooter companies.
WHY I PERSONALLY GOT AN ELECTRIC SCOOTER:
I love all electric rideables so this was just another toy to add to the fleet. I knew I wanted one and just had to find an excuse to fork over the money. When it came down to it, it was for no other reason than it being a hobby and I just enjoy the thrill of the ride and ownership of unique vehicles.

WHY I PERSONALLY CHOSE THE ECO RECO S3:
1. I considered the CityGo Urban on Indiegogo, but the look of it was too slick for me. I need something more rugged my girlie personality. Price was very comparable, but performance was still under par. It was 24v. I have experience with 24v vehicles and they're nothing to get excited about and don't complain about inability to climb hills b/c it's not expected to do more than go around the block a few times.
2. It's also a kick assist vehicle much like the E-Micro One. Not sure I was ready for something like that. I want to just pull the throttle and let loose.
3. I couldn't help but to look into the E-Twow since people seemed to be raving about it over the Eco Reco's, but in the end, it's just too big for me. I really wanted something I could trust that's American (probably made in China, but backed by an American company at least) for safety reasons but also for reliability. Having local support of a company in my area was a big plus.
4. The Inokim Quick 3 is being released soon, but it's out of my price range.
5. City Bug 2 looks cool and within my budget, but again, the 24v system is too weak.
6. The Kleefer scooters go by another name, but it was still beyond my budget. Very cool folding design, but looks weird.
Looking to buy your own electric stand up scooter but not sure that the Eco Reco S3 is right for you? My guide on how to select one may be helpful:
https://endless-sphere.com/forums/viewtopic.php?f=35&t=82975
If you've gotten this far, you deserve a video. Here's an unlisted one exclusively (at least for now) for the Endless-Sphere community. Enjoy:
https://youtu.be/6Wm_8LgA1VU