Joined

Nov 3, 2013
Messages

2,680
Location
I have come up with what I believe is the perfect way to set up a two wheel drive system and to control and monitor it with a single Cycle Analyst V3.
The attached PDF file was made with AutoCAD and individual layers can be turned on and off in the PDF, so you can isolate particular wiring runs for easier viewing.
We used this same set-up on the Fat Cargo bike we did recently, as well as another 2WD Fat Bike we built for a customer recently. Both systems have been proven a joy to ride.
http://endless-sphere.com/forums/viewtopic.php?f=6&t=70299
http://endless-sphere.com/forums/viewtopic.php?f=31&t=66184&start=125#p1048277
For motors and controllers, we used MXUS 3000W DD Hub motors for the rears, and smaller MXUS 1000W DD Hub motors for the front, and Infineon (a.k.a. Xie Chang) programmable controllers, however the motor and controller choice is not critical. Geared Hubs could be used, as could "non-programmable" controllers like the Greentime controllers and even many stock controllers that come with cheap hub motor kits, so long as they have a CA connector properly installed, and the controller for the rear motor is sized and able to output roughly 60%-70% of the total system power.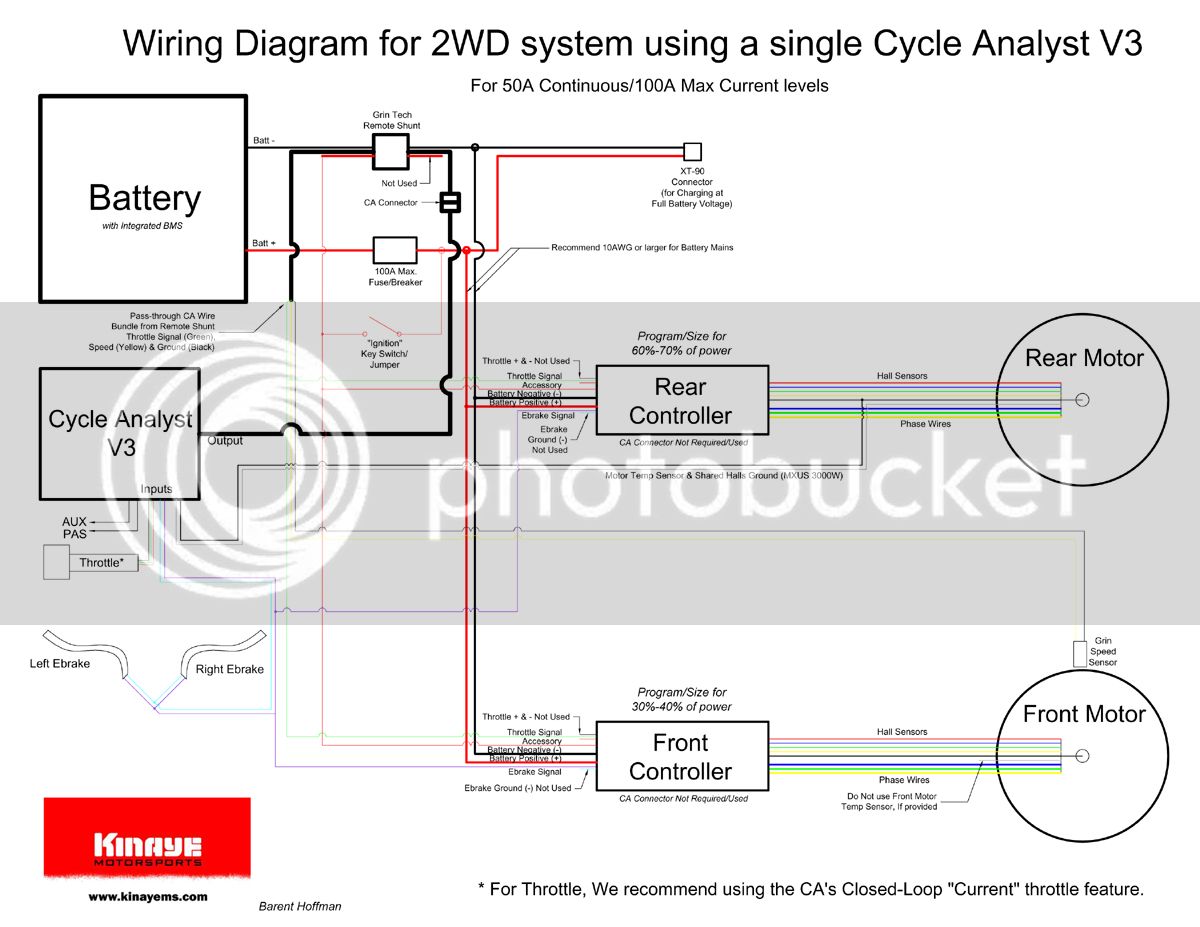 View attachment WCEC 2WD Wiring Diamgram.pdf