Joined

Mar 30, 2012
Messages

134
Location
Thanks Chalo, the Sunrace seems to be working ok, but, I have a Shimano as back-up. It good to have bike experts on the form.
******************
Friday was my last day of school until August 6th. This year I drove 3 times (75 miles) and biked 181 times (9200 miles). It did not rain much so I had no excuse. Still have the same 3 year old, 1000w hub motor (24000 total miles) but with the new rim. The controller is 5 years old and closing in on 40,000 total miles. The throttle is also more than 3 years old.
This year I stayed upright and did not have a flat the entire last semester (4700 miles). However, since March, my right ankle seems to be slightly swollen. The doctor took an xray and said it looked like arthritis, so, I have not been peddling as hard as I would like too.
For my last ride this year, I did the same route as the following few years, about 35 miles. Here are some photos: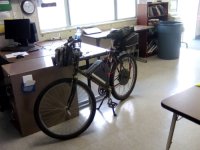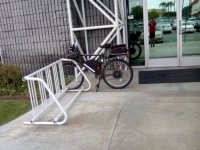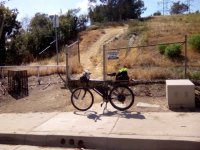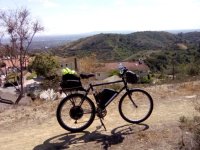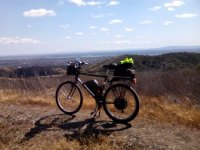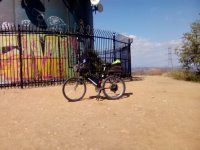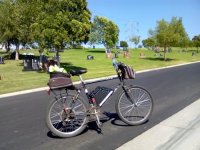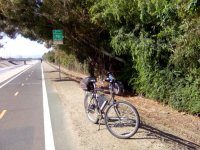 My odometer stopped working with about 2 weeks left of school. After playing with it for a day, It came back on but the miles had jumped from 33,200 miles to 37,200, so it is off by 4000 miles or so.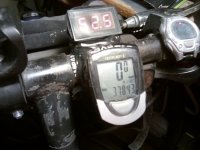 The samsung 22p pack was taken out of rotation at about 26000 miles but could have easily made it another year. The new samsung 25r pack has been waterproofed and the bluetooth BMS seems to be working great. The cells are in balance and I like that it does not sag much. My longest ride with this pack has been 49 miles.
I have a few projects plan for this summer and will report back later.