Been building this over the last couple of months and it is nearly finished now so i thought i would put some pics up, This is the bike as it was when i bought it;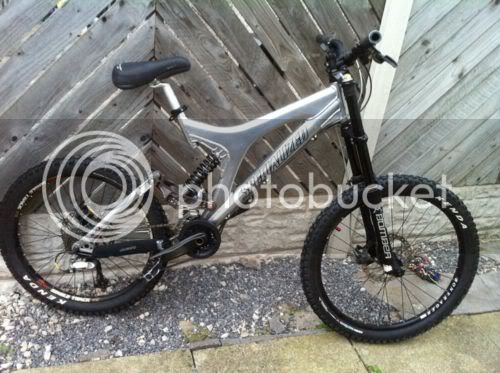 and how it is now

The motor is an HS3540 and a 40a controller running 6 x 6s 8000mah 30c zippy packs.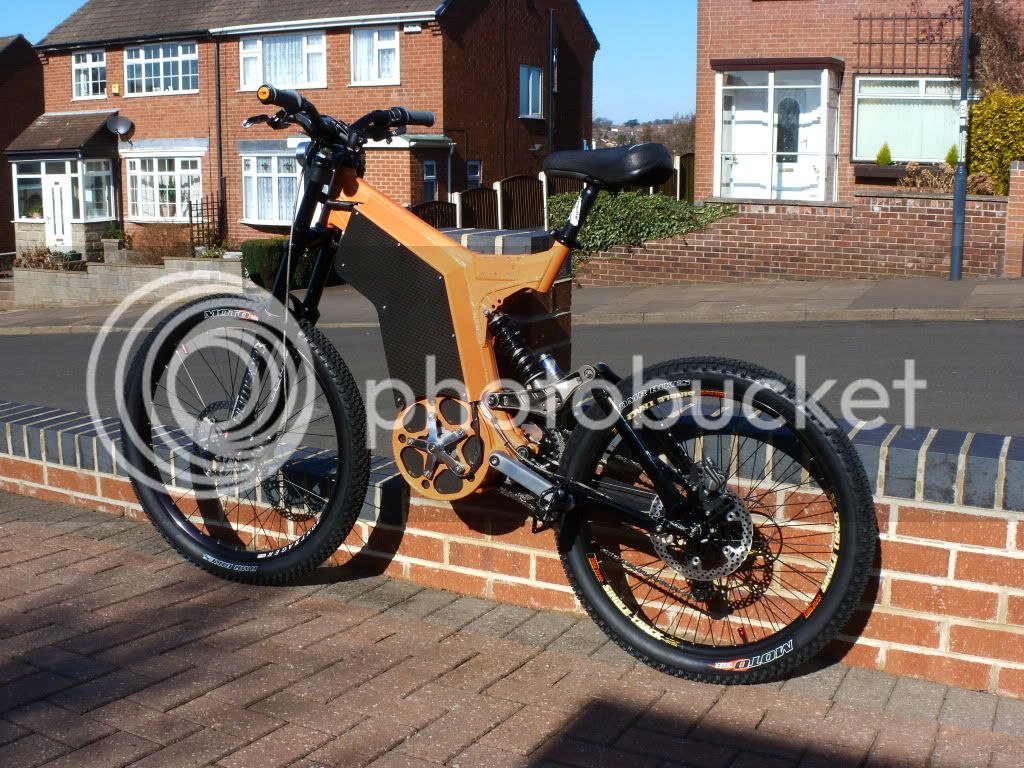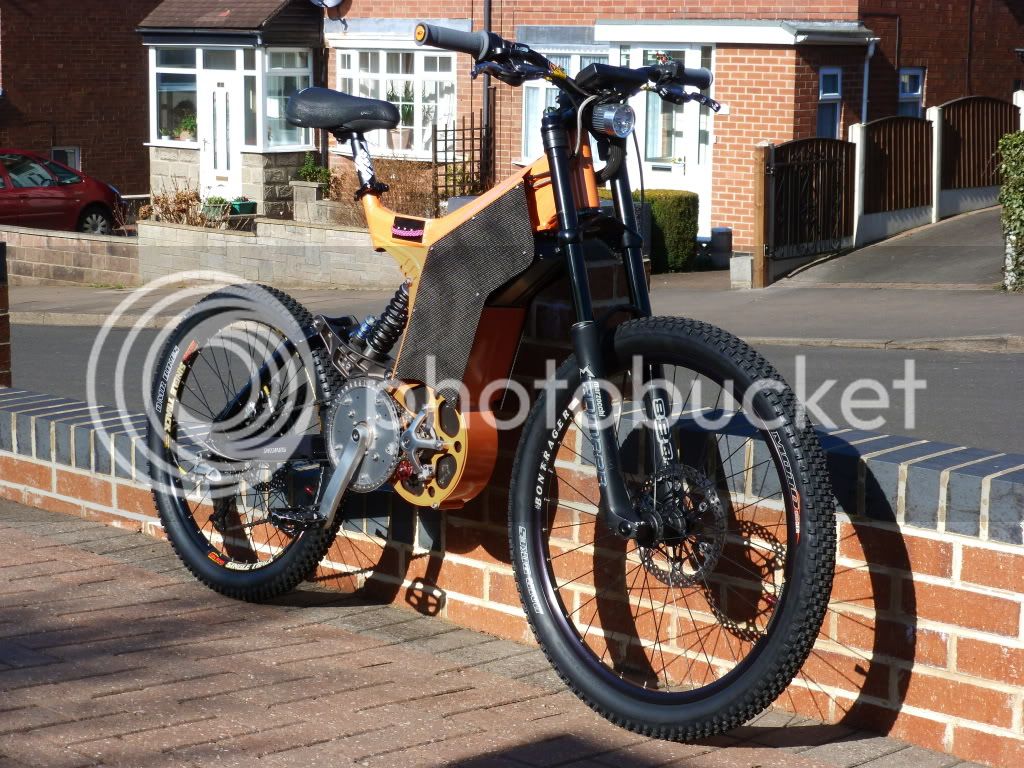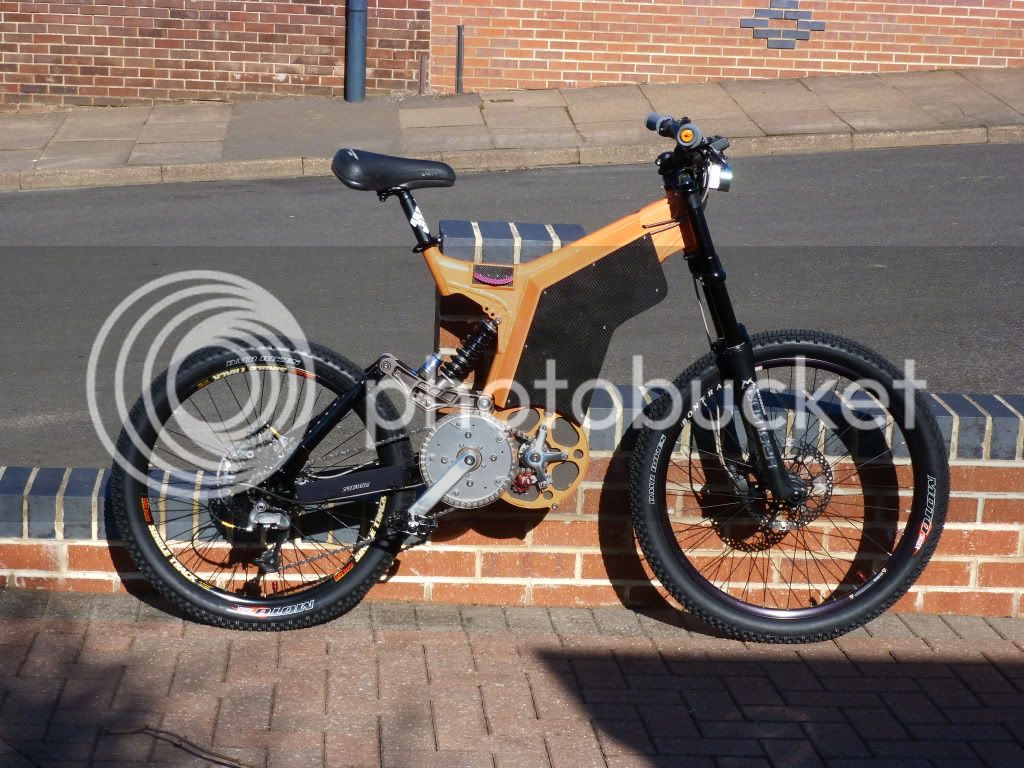 I have a few pics of it during the build so if there is anything you would like to see let me know.
The little block in the side of the frame infront of the seat is my series/parralel changer, when this is in to ride the bike the 3 permanently parralelled pairs of 6s 8ah zippy's are connected in series for 18s 16ah, to charge the bike this is pulled out which seperates the pack into 3 parralelled pairs and isolates them from the controller. Another block on the end of my charge cable from the icharger 306b fits in which connects the 3 pairs of 6s packs all in parralel to charge as a 6s6p 25.2v 48ah pack. The icharger can still balance charge the 6p groups through the d-sub connector, it works well, what a brilliant charger these are!
pics here;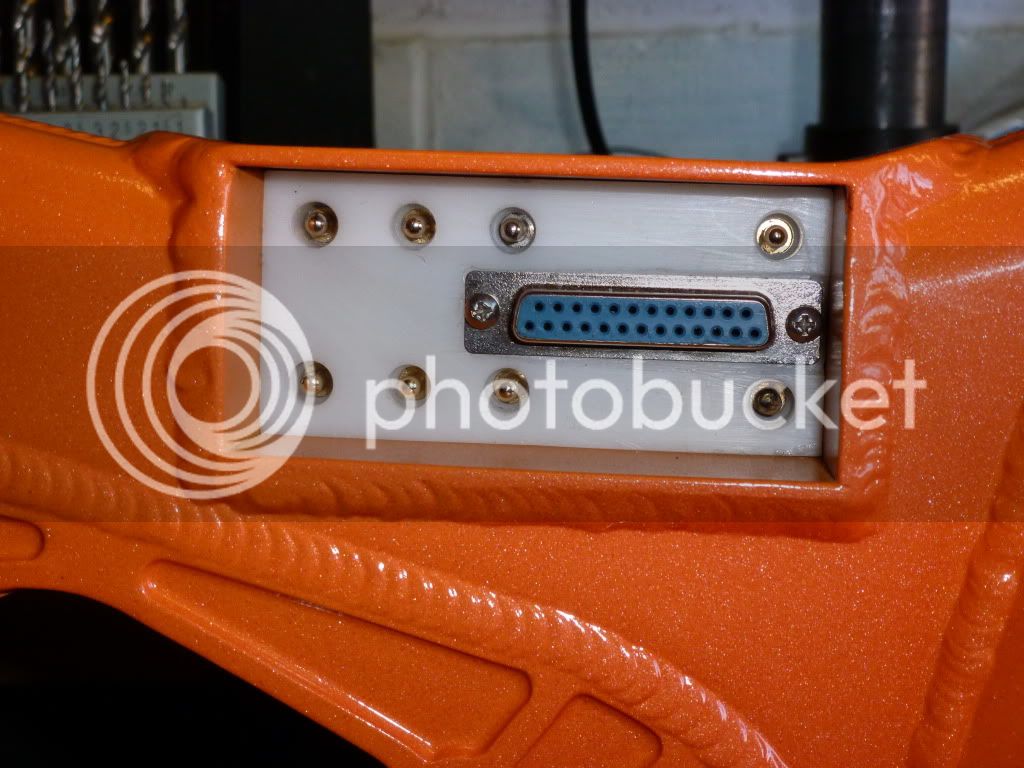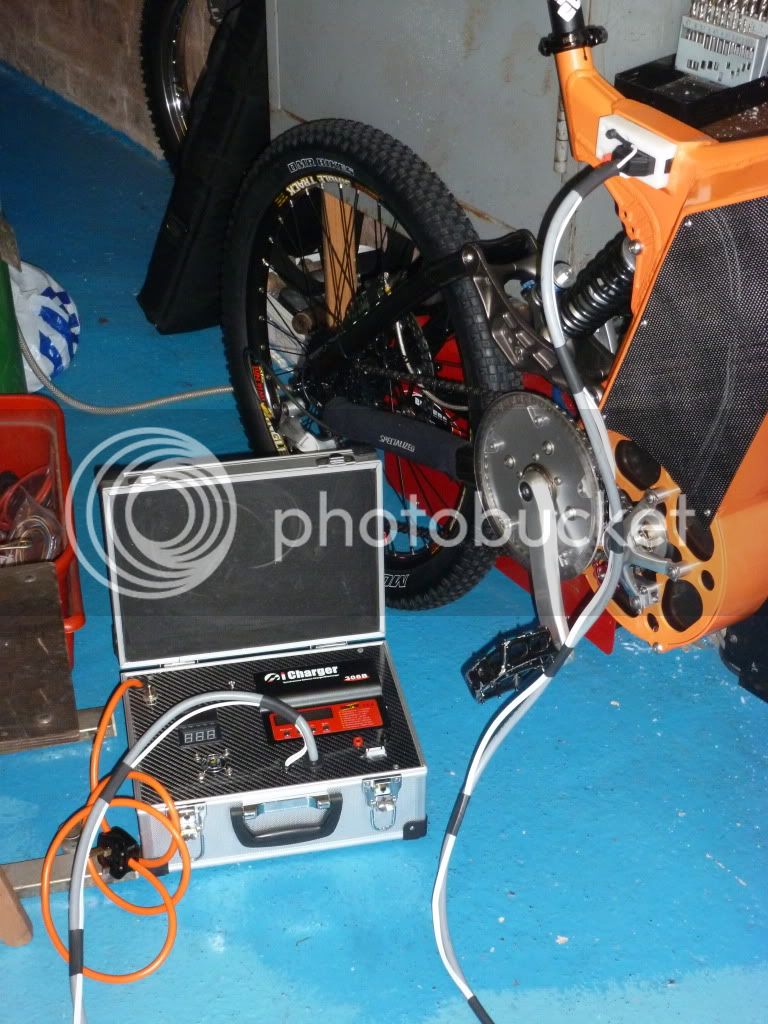 The icharger putting 16a into the pack, this was me just pushing my 350w power supply to over 440w just to see how good it was!! i dropped the icharger down to 12a to keep it safe but atleast i know it has some power in reserve.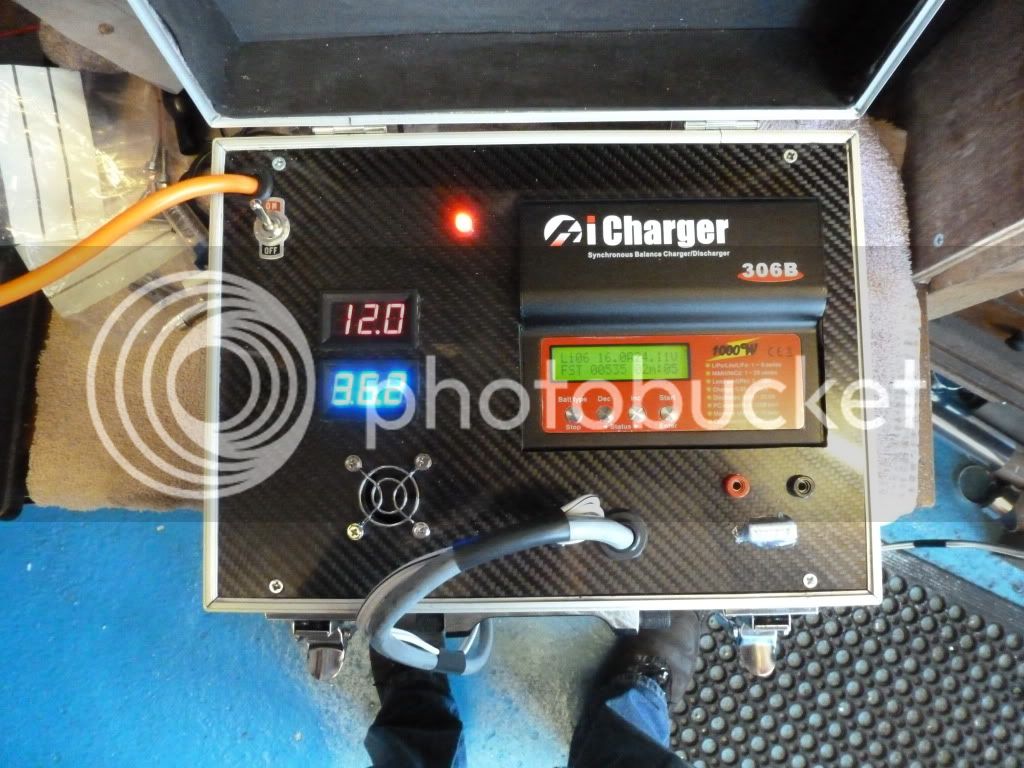 and the packs being charged connected to my harness before it was installed into the bike;
Got plenty more pics if there are any detials you would like to see.
Initial test rides have told me fitting the large chain wheels was not wise, the chain run is too high, when accelerating the rear squats because the chain pulls the swingarm upwards so i need to do some sums on the gearing and run smaller chainwheels, it is 48 driven/44 driving the rear wheel in the pics, 39/39 will give virtuall indentical gearing between motor speed and wheel speed but increase the pedal cadence 12.75% acceptable! and should reduce the squat which tends to induce wheelies!! especially when you consider the lowest gear is 40% compared to a DD instalation

8)
I am quite proud of this one, i enjoy building them as much as riding them, all of this is home made in my little workshop, no cnc work at all!! all i have is a small chineese lathe, pillar drill and tig.
Just got to fine tune this one and then i can start on the next one, are Matt's 4" motors available yet!!

Simon.